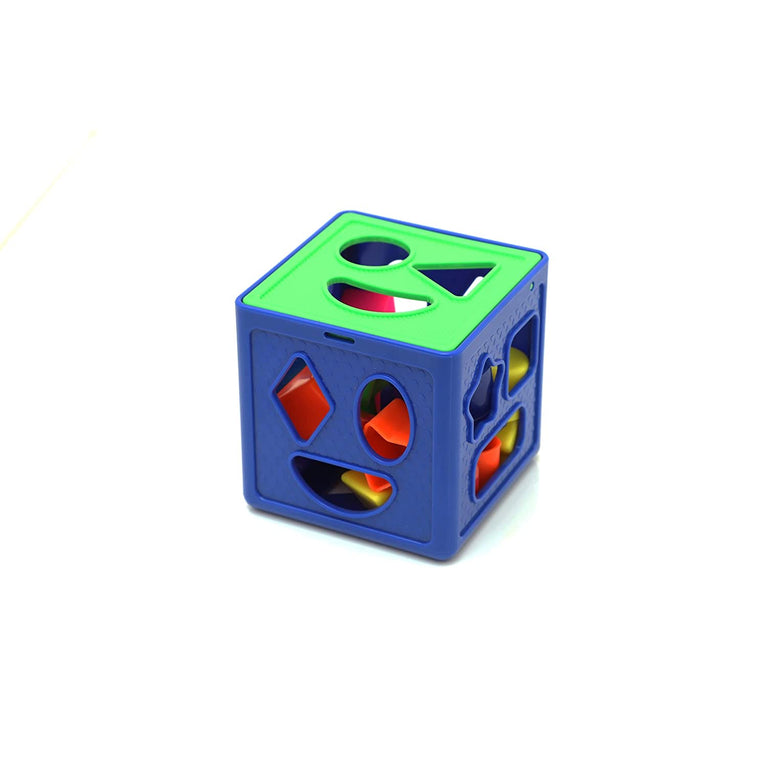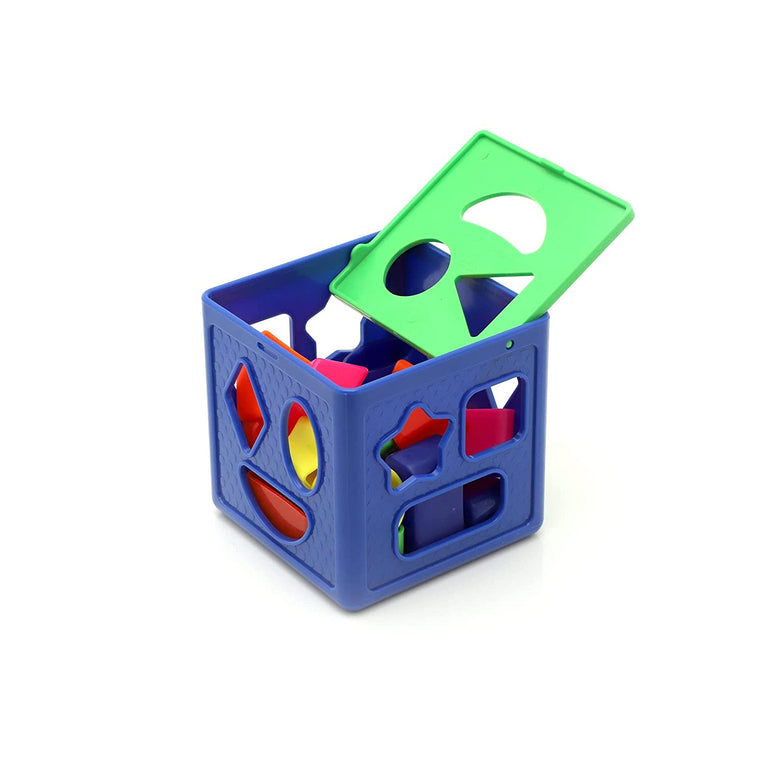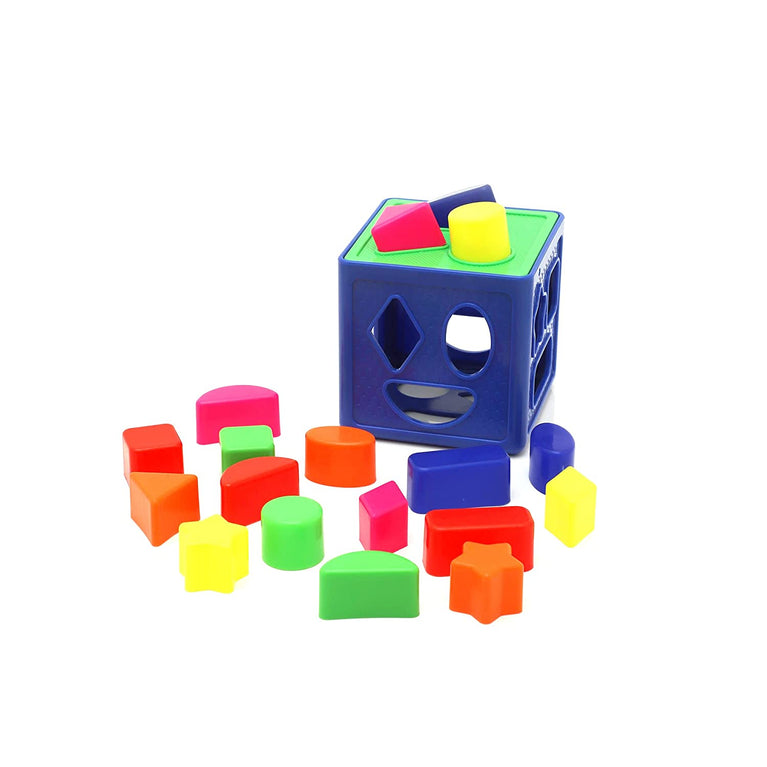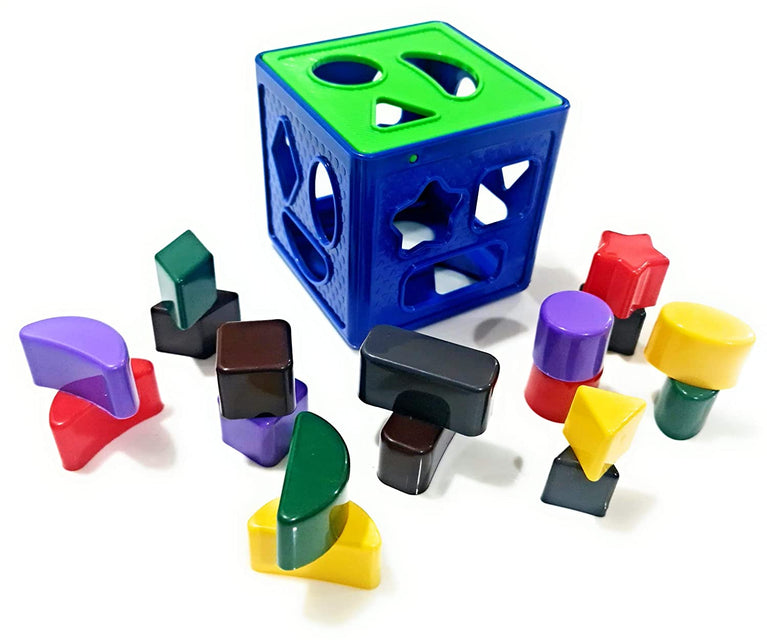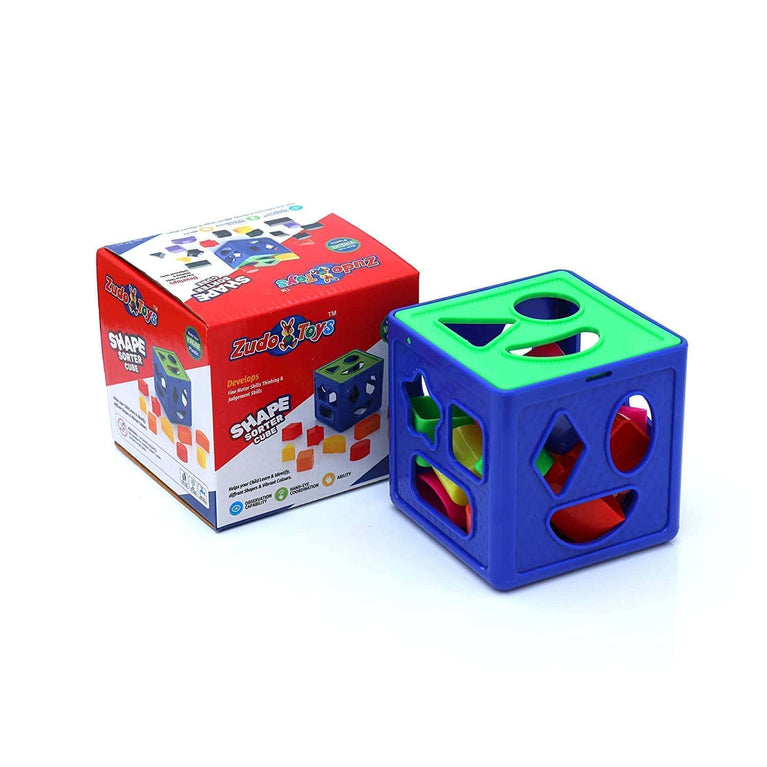 This Shape Sorting Cube is an ISI approved educational toy for kids. It comes with 18 pieces of different shapes and colors to help kids learn and develop their motor skills. It is a great way to keep kids engaged and entertained while learning. It is a perfect gift for kids of all ages. Buy this Shape Sorting Cube now and give your kids the best learning experience.
About This Item
Shape sorting cube toy with 18 different shapes and colors
Designed for children's learning and educational development
Helps improve hand-eye coordination, problem-solving skills, and cognitive abilities
Multi-color design that engages children's attention and curiosity
ISI approved for child safety and quality standards
Made of high-quality and non-toxic materials
Sturdy and durable construction for long-lasting play
Lightweight and easy to handle for little hands
Enhances fine motor skills and spatial awareness
Suitable for children aged 2 years and above
Provides hours of educational and entertaining play for children.
Offer Your Little Angel The Perfect Gift With This Incredible Mega Set Of Building Blocks.
Made with superior quality materials and including dozens of pieces with 18 different shapes, this play set is bound to entertain any child for hours upon hours on end, all while boosting their imagination and creativity and enhancing their cognitive development. Talk about getting two birds with one stone! Plus, you can always get more than one of these sets, so that your child has even more blocks to play with and expand their building projects!
Learn To Identify & Match Shapes
Build Fine Motor Skills & STEM Learning
18 Colorful Blocks & 5 Different Shapes
Promote Hand-Eye Coordination
Foster Problem-Solving Skills
Safe, BPA-Free Plastic Material For Babies & Toddlers
Easy To Grip Blocks
These building blocks are excellent at helping children develop shape and color recognition while solving simple problems and having fun at the same time. What' more, you can also help them socialize by playing with their friends or siblings and learning how to co-operate and share ideas and creative thoughts.
100% Safe Materials
Our educational blocks sorter cube is challenging and fun for the little ones, but at the same time it's also 100% safe on their health and well-being. They are made with BPA-Free plastic which is the only safe material for babies and toddlers of any age.
No More Boring Toys
Help your toddler develop math and vocabulary skills and encourage positive social interacting by offering your child the Play22 exclusive building blocks set! We promise you that your child will have a BLAST, all the while developing hand-eye coordination skills, motor skills, spatial skills and a capacity for creative divergent thinking.