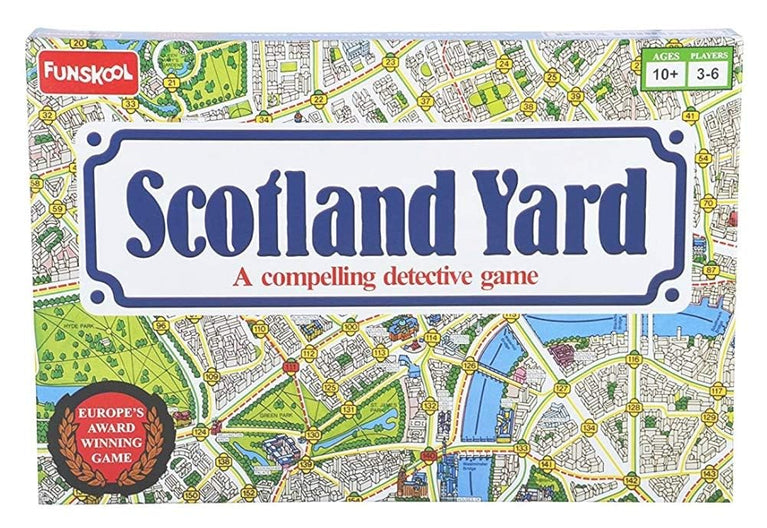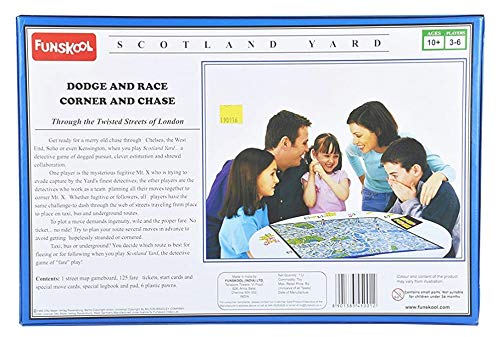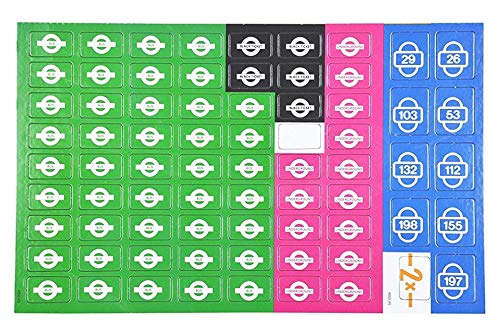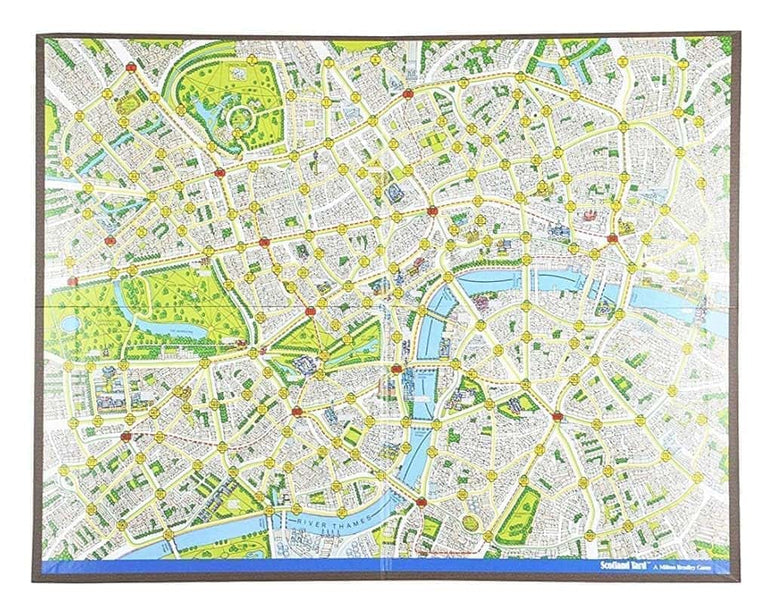 Funskool Scotland Yard is the perfect game for all ages! Enjoy hours of fun and excitement as you and your friends try to outwit each other in this classic detective game. With a variety of game pieces and rules, you can customize the game to your own style of play. Get your Funskool Scotland Yard today and start the hunt!
About This Item
Funskool Scotland Yard is an exciting board game suitable for all ages.
The game is based on the popular concept of a criminal trying to escape from the police.
The game comes with a game board, playing pieces, and cards.
The objective of the game is to catch the criminal before they escape.
Players take turns to move around the board and gather clues.
The criminal's movements are hidden and revealed only through the use of cards.
The game requires strategy and planning to catch the criminal before time runs out.
The game is played with 2-6 players.
The playing time is approximately 60 minutes.
The game is designed for players aged 10 and above.
The game can be played as a family activity or with a group of friends.
The game has been manufactured by Funskool, a reputable company in the toy and game industry.
The game is available in assorted versions.
The product has been safety tested and certified by authorized agencies.
The product can be easily purchased through bachchecompany.com with quick and reliable delivery options.