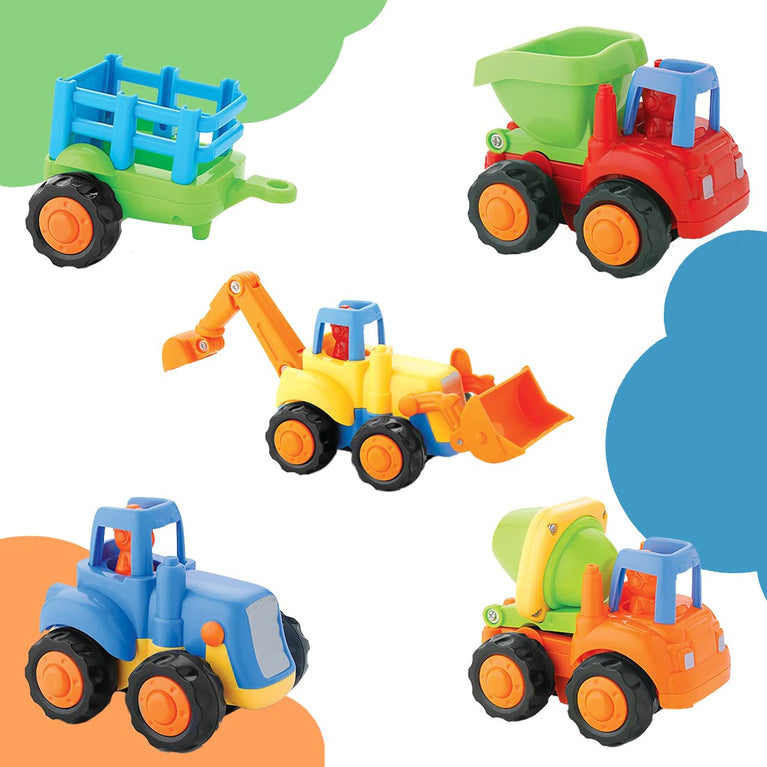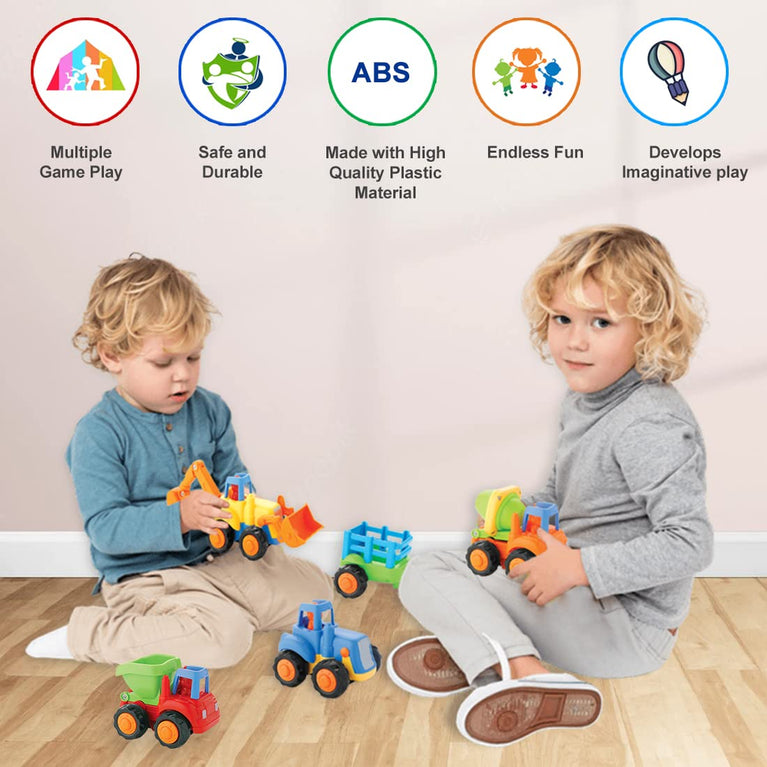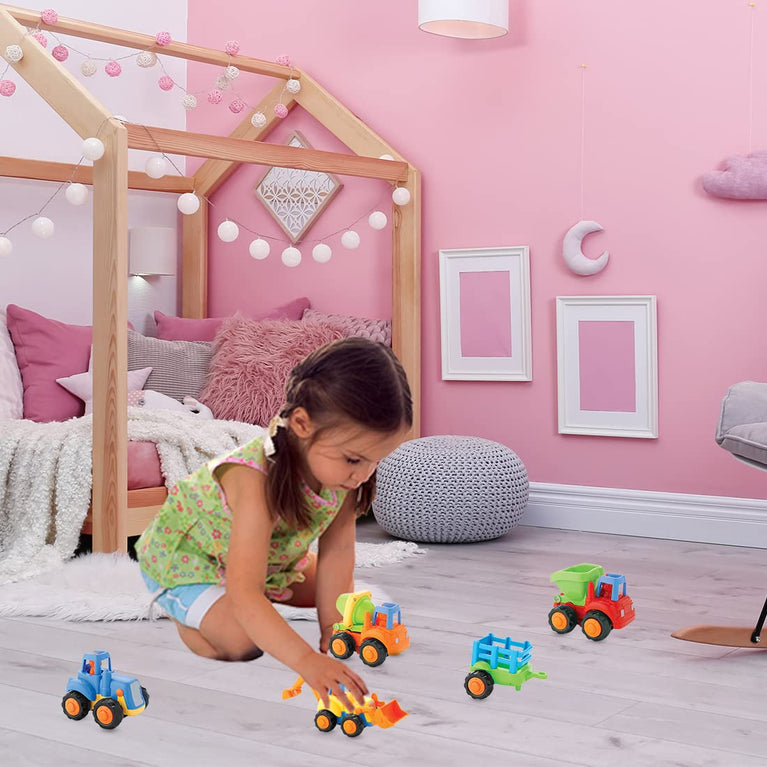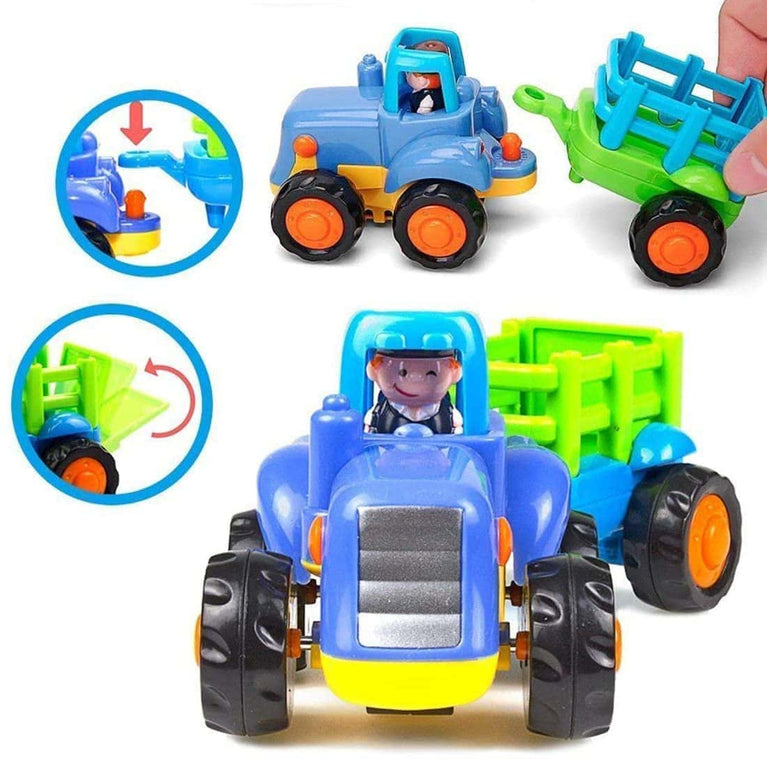 This Unbreakable Friction Cars Construction Vehicle ToysTrolley Tractor Bulldozer Dump Truck Cement Mixer is an ideal gift for baby, kid, and infants. It is made of high-quality material and is unbreakable. It is a set of 5 pcs and is perfect for toddlers. Get this amazing gift for your little one today!
About This Item
Set of 5 construction vehicle toys: trolley, tractor, bulldozer, dump truck, and cement mixer
Unbreakable and durable design for long-lasting play
Friction-powered cars that can be played with anywhere, no batteries required
Ideal gift for baby, kid, and infant boys and girls
Encourages imaginative play and helps develop fine motor skills
Made of non-toxic and child-safe materials
Realistic design and bright colors that engage children's attention
Suitable for indoor and outdoor play
Lightweight and easy to handle for little hands
Enhances hand-eye coordination and spatial awareness
Provides hours of fun and entertainment for children.
Bulldozer With A Moving Arm
A bulldozer with a moving arm that will teach you kid a lot about construction: rocks, roads, building, wrecking!
Farm Tractor With A Detachable Wagon
A farm tractor with a detachable carriage wagon and an opening rear door will teach your kid how a wagon works!
Cement Mixer Truck With a Rotating and Mixer
A cement truck with a rotating and moving mixer will develop hand-eye coordination of your kid while rotation the mixer!
Dump Truck With a Rotating Hopper
A dump truck with a rotating car hopper will improve motor skills of your baby and educate your little one's on how a dumper truck works!
Moving Parts That'll Make Any Kid Happy
Kids love toys that move. The toy vehicles in this bundle have moving parts that will amaze the little ones. Your child will love to see how each part moves.
Learning through Play
Children learn best through play. With the help of formative education toys, kids can make sense of the world around them and develop cognitive and social skills. Moreover, they improve their motor skills by interacting with toys that allow them to use their imagination and touch. Set of 4 Friction Powered Push and Go Cars is a cute, little, themed play set that features vehicles used by community helpers. With this bundle, your kid will not only have a blast playing with the toys, but will also learn about his community.
Everything they need for extra fun and basic mechanical knowledge!
Let your child enjoy playful moments while learning new things at the same time. With this play set, kids can exercise hand-eye coordination, plus, learn and recognize different colors and vehicle types. Moreover, you can easily store these toys or take them with you for outdoor fun with your little ones! A good interaction toy set for boys and girls of age 2 and up.
As parents we understand the importance of safe toys for our children and there are no compromises when it comes to their safety. However, it is not so easy to trace reliable quality toys that will last for a longtime. We are here to provide you with the best solution that will cover your and your child's needs!