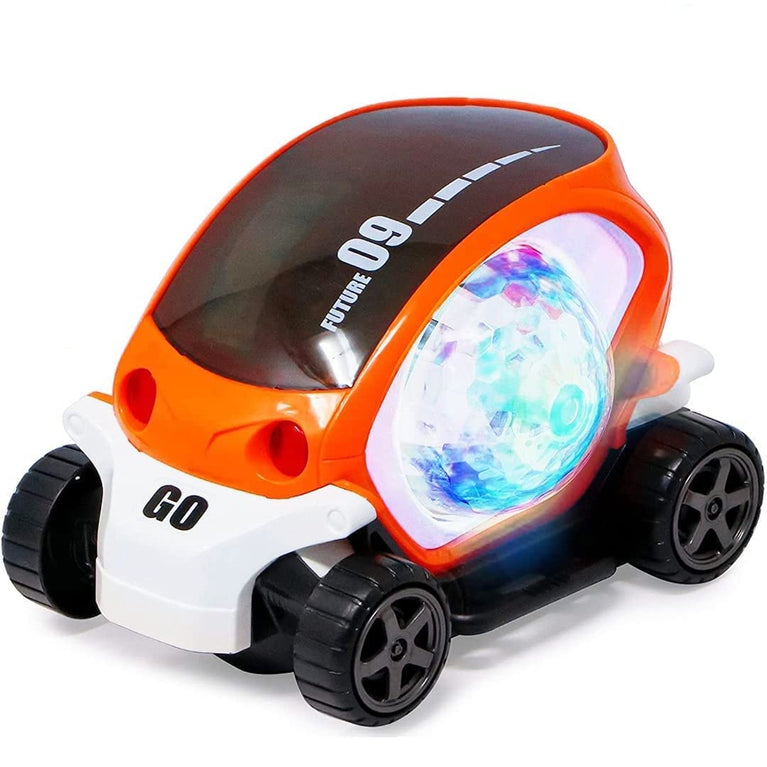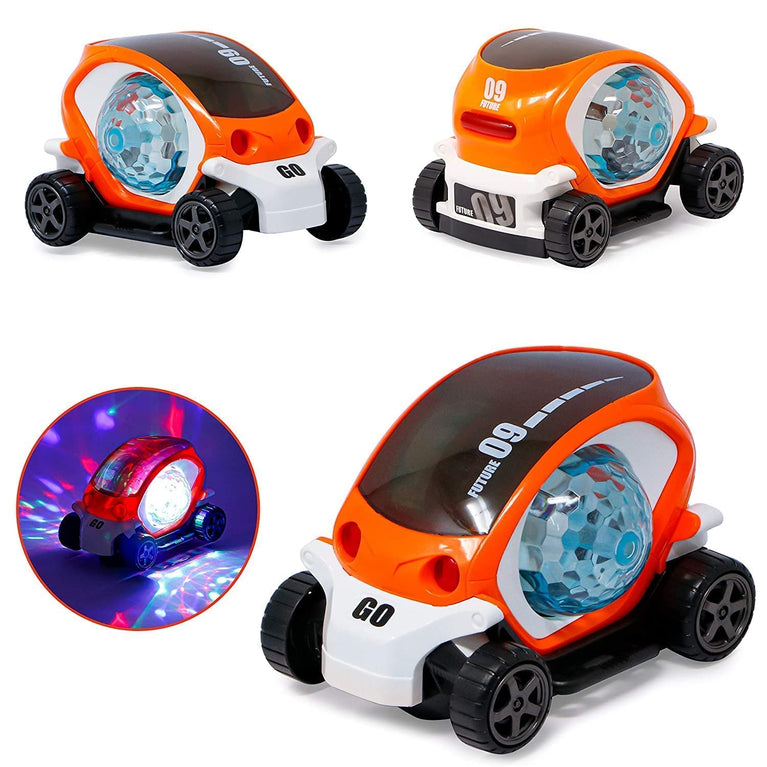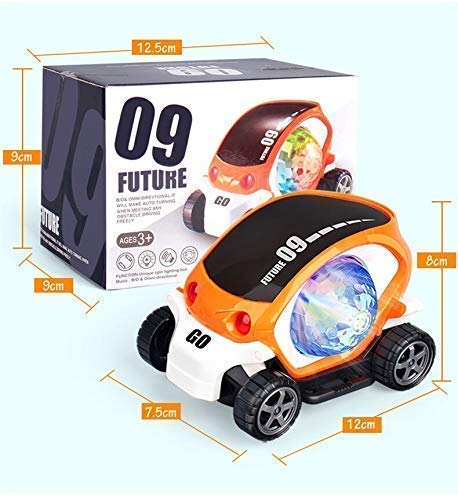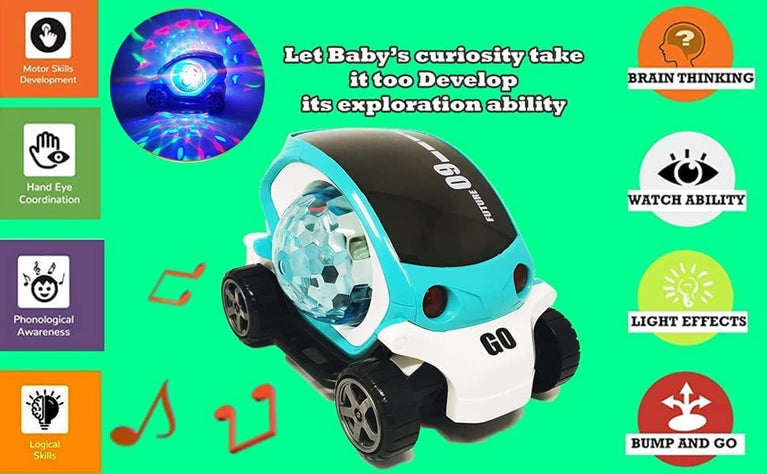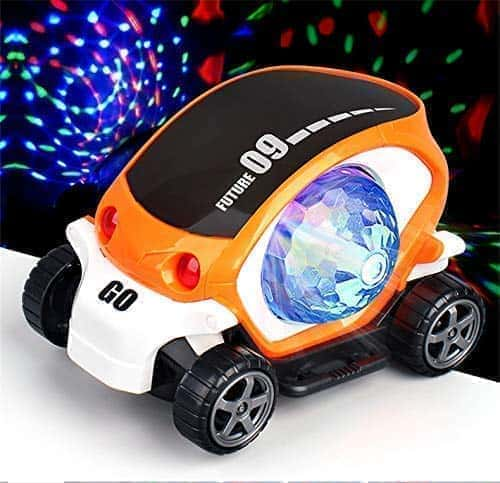 This Stunt Car 360 Degree Rotating Stunt Car Bump and Go Toy is perfect for kids who love to explore and have fun. It has 4D lights, sounds, and music that will keep your kids entertained for hours. It is made of high-quality materials and is safe for kids. Get this amazing toy now and let your kids explore the world of fun and adventure.
About This Item
Stunt Car is a toy car designed for kids that can rotate 360 degrees and perform stunts.
The toy car is equipped with bump and go feature, which enables it to change its direction on encountering obstacles.
The car is designed in a futuristic style with a pack of multi-colors, making it visually attractive for kids.
The Stunt Car has 4D lights and sounds, which makes it more engaging for children.
The musical car toy plays a variety of tunes, adding to the overall entertainment value.
The toy is suitable for kids aged 3 years and above and can be a great source of fun and excitement for them.
The Stunt Car is made of high-quality, durable materials, ensuring it can withstand rough use and last longer.
The toy car is powered by batteries, making it convenient and easy to operate.
The Stunt Car is an ideal gift option for kids on birthdays, Christmas, or other special occasions.
The car is compact and lightweight, making it easy to carry and store when not in use.
The toy is safe for kids to play with as it is made of non-toxic materials.
The Stunt Car can be used indoors or outdoors, providing versatility in play options for children.
The toy car helps in developing a child's hand-eye coordination, spatial awareness, and motor skills.
The car's design encourages imaginative play and enhances a child's creativity.
Stunt Car is a cost-effective option for parents looking for a fun and engaging toy for their children.