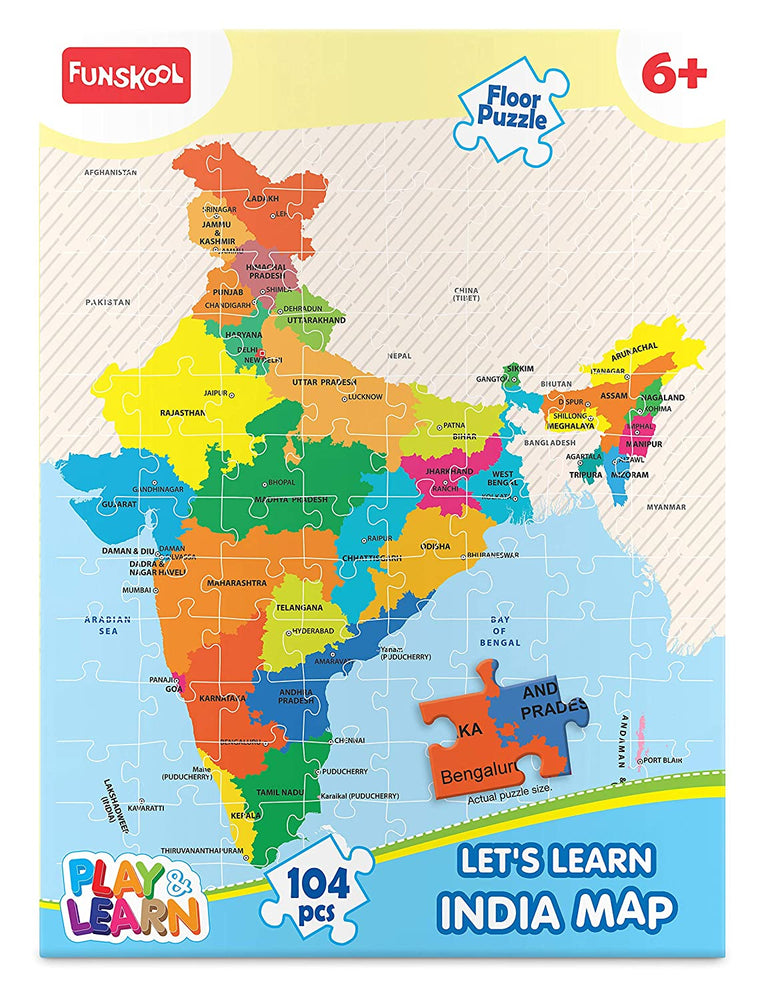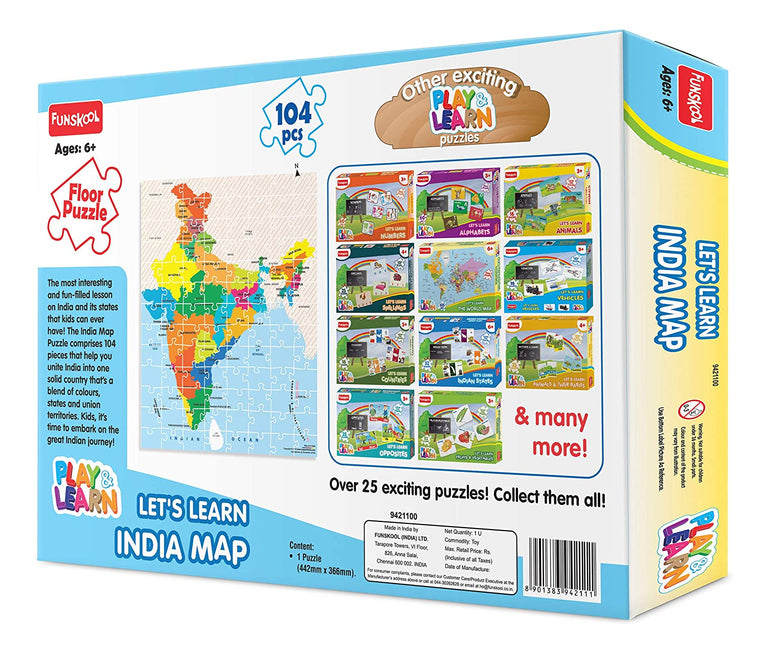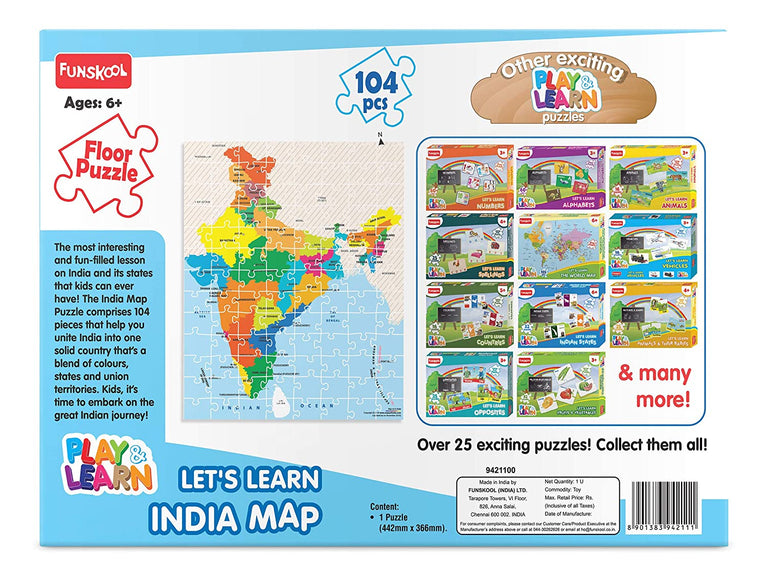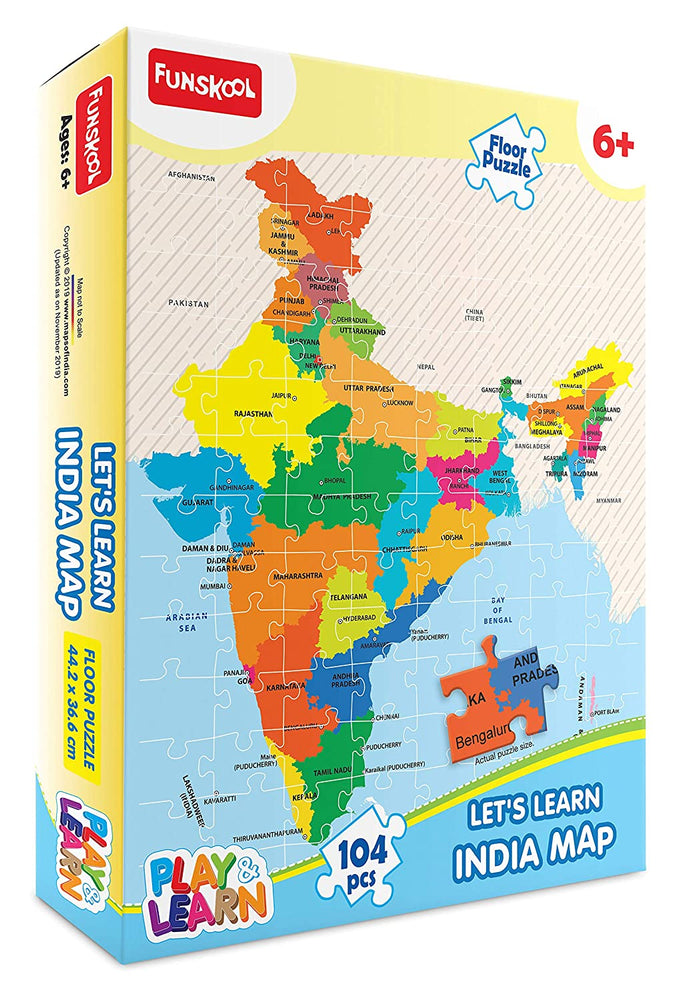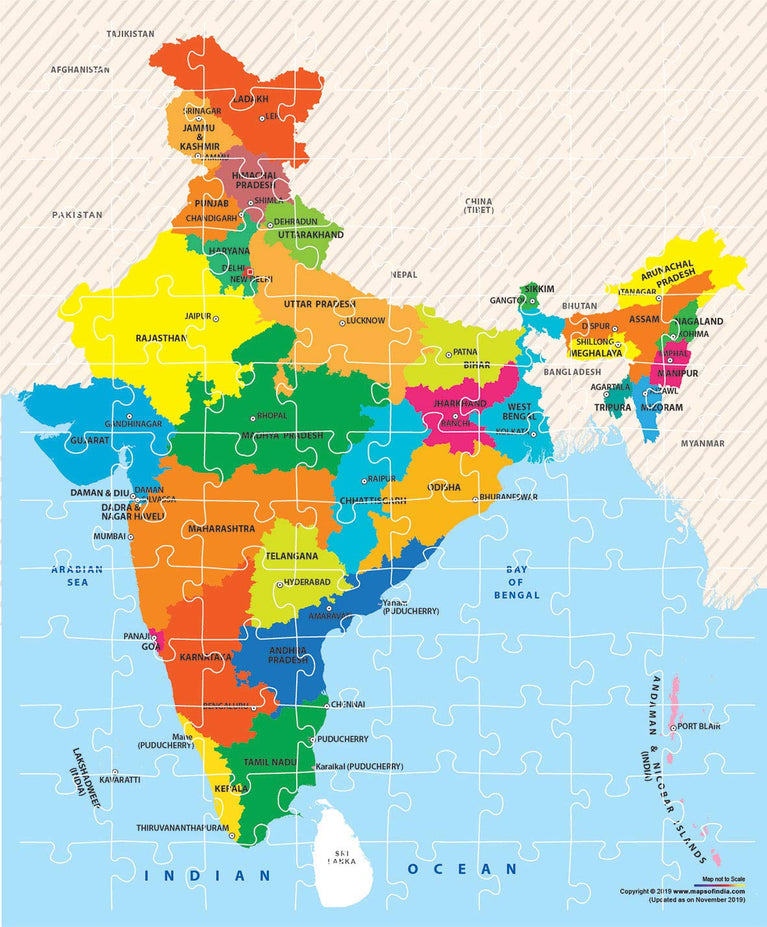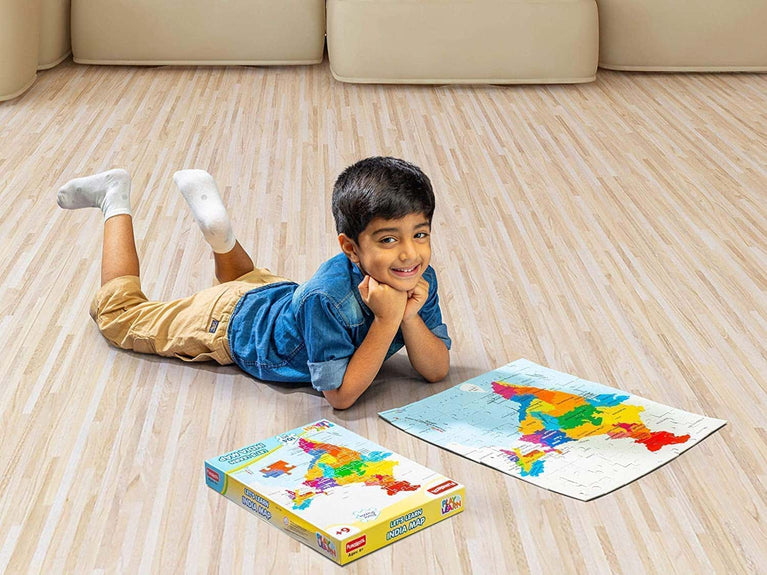 This Funskool Play, Read & Learn India Toy Map Educational Puzzle is a great way to teach your 6 year old kids and above about India. It has 104 pieces of colorful puzzles that will help them learn about the states, capitals, monuments, rivers, and more. It is a great way to make learning fun and engaging. Buy this educational puzzle now and let your kids explore India!
About this item
Educational puzzle game board that features the map of India
Includes 104 puzzle pieces that children can assemble and learn from
Helps develop geography and spatial awareness skills
Suitable for children aged 6 years and above
Multi-color design that engages children's attention and curiosity
Enhances problem-solving skills and cognitive abilities
Made of high-quality and non-toxic materials
Sturdy and durable construction for long-lasting play
Lightweight and easy to handle for little hands
Provides hours of educational and entertaining play for children
Encourages independent learning and exploration
Ideal for homeschooling or classroom use.
From the manufacturer
Let's Learn the India Map
This "Let's Learn India Map" puzzle is an intuitive jigsaw puzzle that enables kids to learn and play at the same time. It gives them more knowledge about the different states and union territories in India. The puzzle is instantly loved by kids as it instills a fascination of learning about new places in them.
Learn and Play Map
This jigsaw puzzle involves putting together 104 pieces correctly in order to form the Indian map. Little ones can memorize the states and capitals whilst enjoying the game. They can scramble the pieces multiple times to start all over again.
Develops Memory and Cognition
This intuitive puzzle helps in developing the memory, shape recognition ability, motor skills, and observations skills in kids at an early age. It also exercises their brain and makes them memorize the complete map effortlessly.
Excellent for Gifting
The puzzle can be a perfect gift for young learning minds. It can be played alone or with friends to have a blast while learning. The kit comes with fine quality and appealing puzzle pieces, that encourage little kids to play instantly.