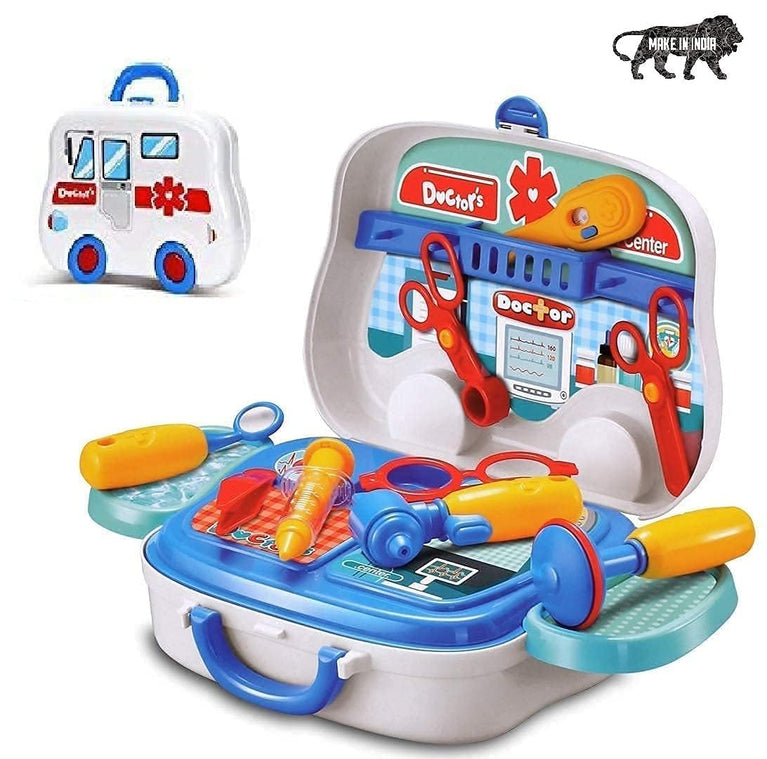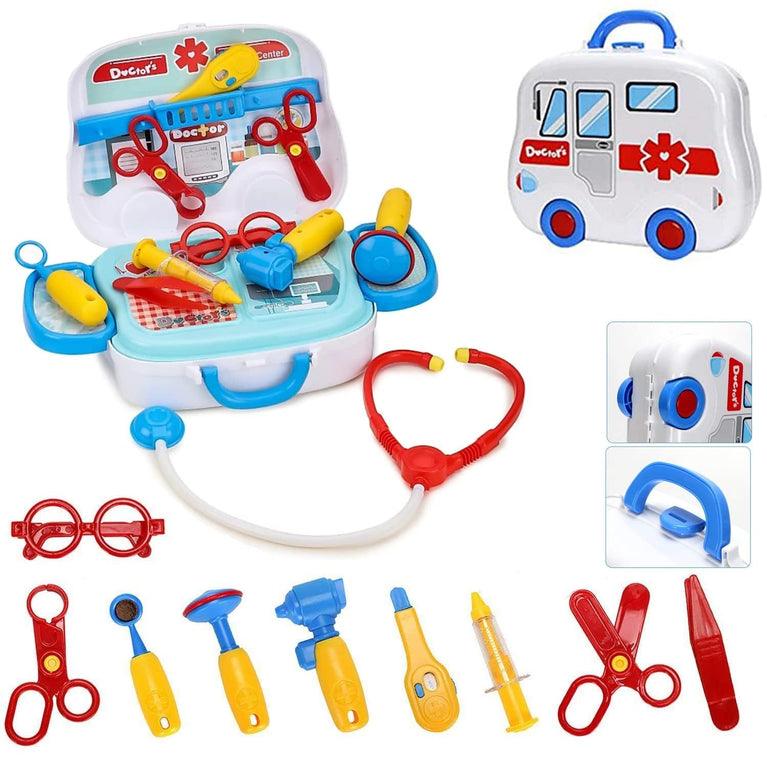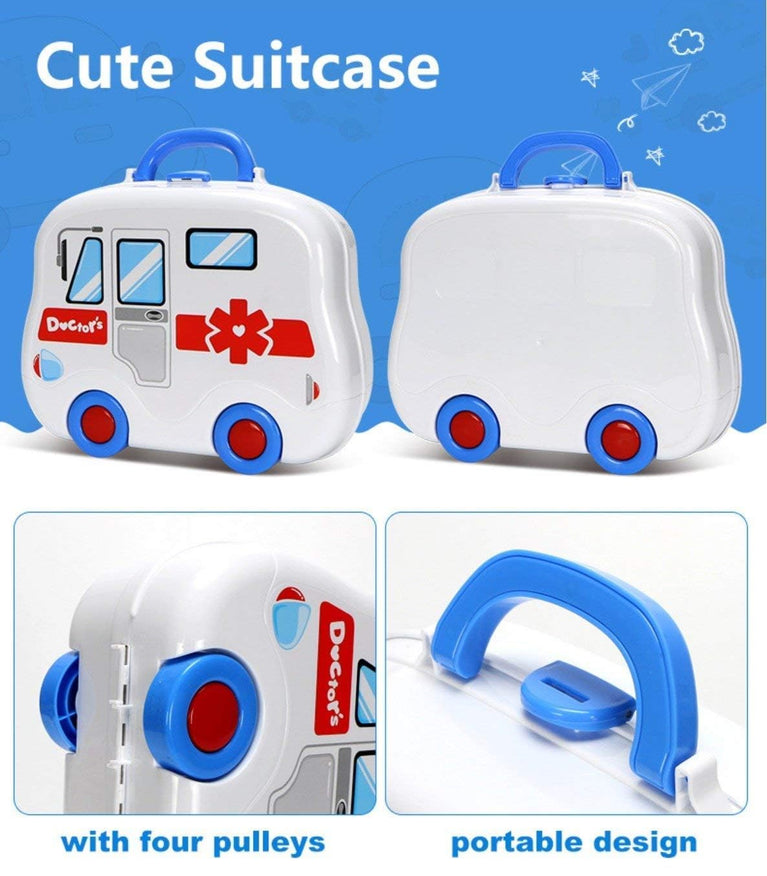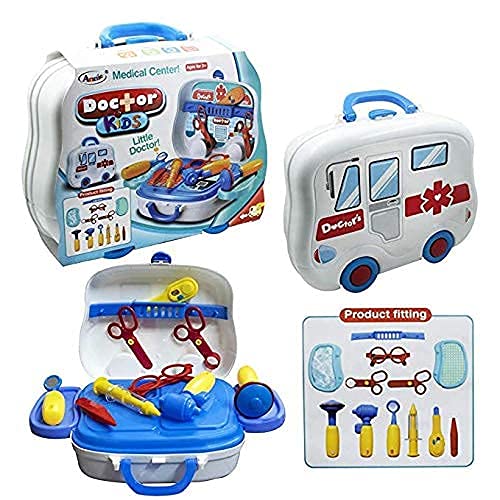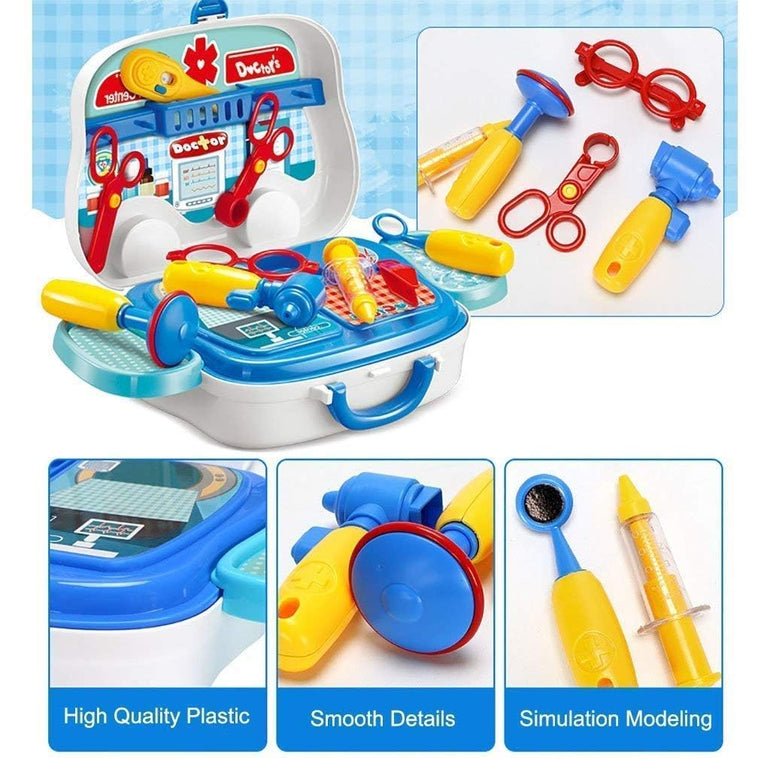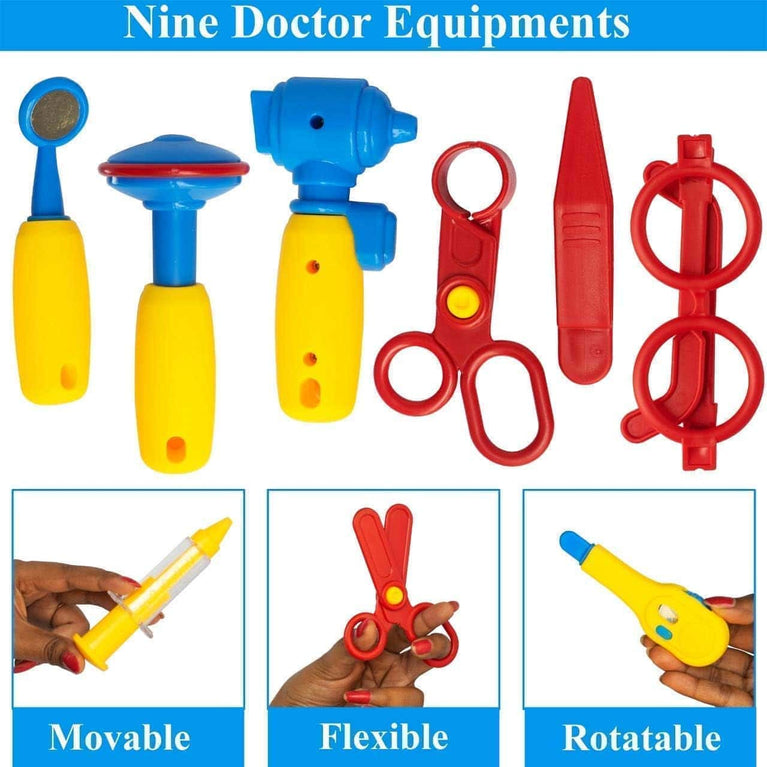 This Doctor Set Toy is perfect for kids who love to pretend play! It comes with a portable medical clinic suitcase and includes all the necessary doctor tools. It is made in India and comes in multicolor. It is a great way to encourage learning and development in children while having fun. Get this Doctor Set Toy now and let your kids explore the world of pretend play!
About this item
Portable medical clinic suitcase set for kids who love to play doctor
Multicolor design made in India
Includes a wide range of medical tools and accessories such as a stethoscope, syringe, blood pressure monitor, thermometer, reflex hammer, and much more
Comes with a sturdy and easy-to-carry suitcase for on-the-go play
Promotes imaginative play that develops creativity, empathy, and problem-solving skills
Helps children learn about the human body and the importance of good health
Suitable for children of all ages
Made of high-quality materials that are safe and durable
Excellent gift for birthdays, holidays, or any special occasion
Provides hours of fun and educational play that inspires children's imagination and sparks their interest in the medical field.
Product Description
LIGHTWEIGHT
INCLUDES A CONVENIENT CARRYING CASE
GREAT LEARNING TOOL
FUN MEDICAL PLAY PIECES