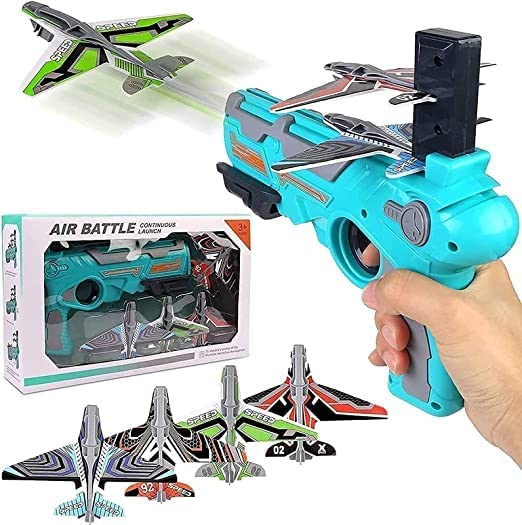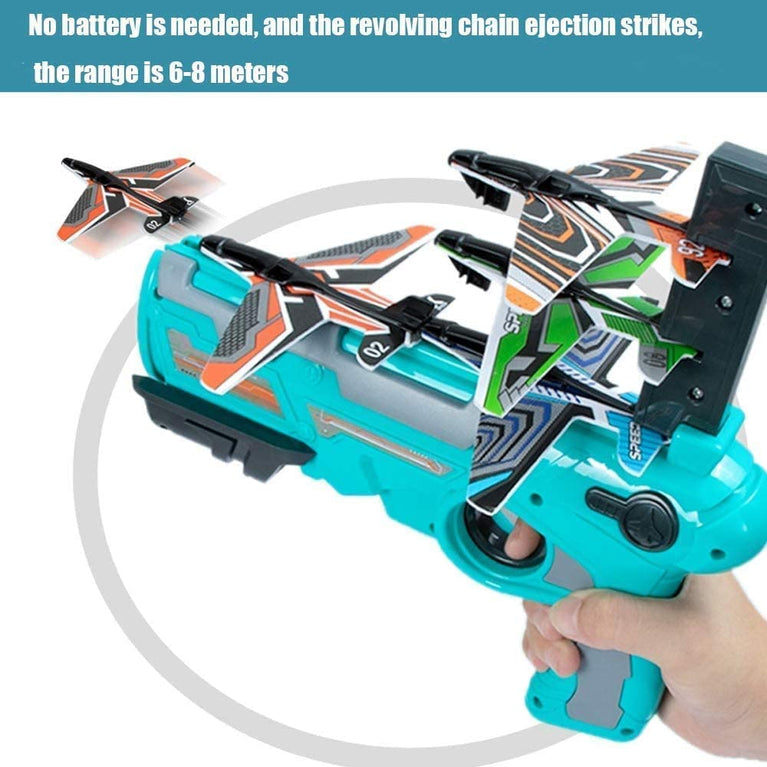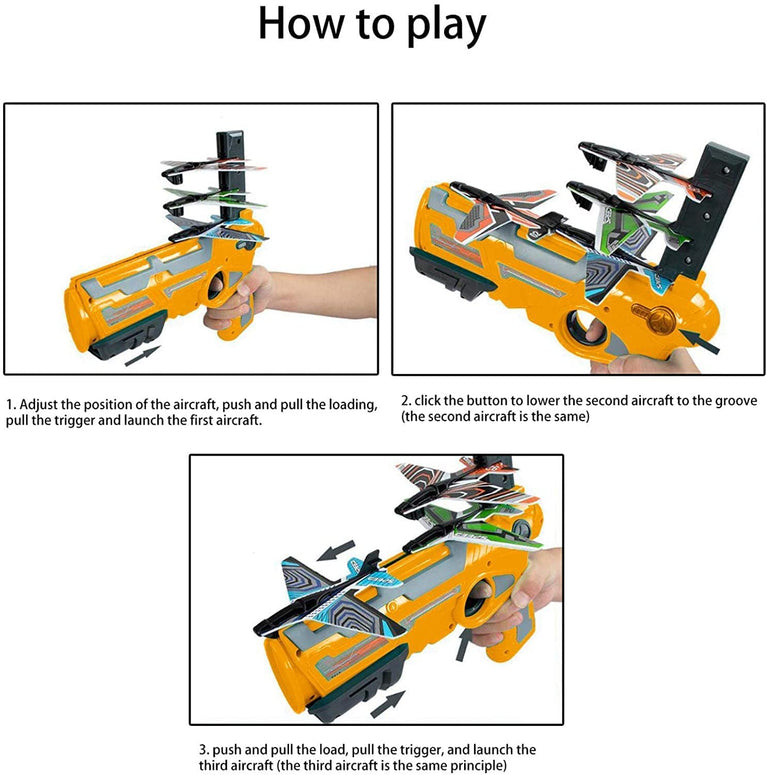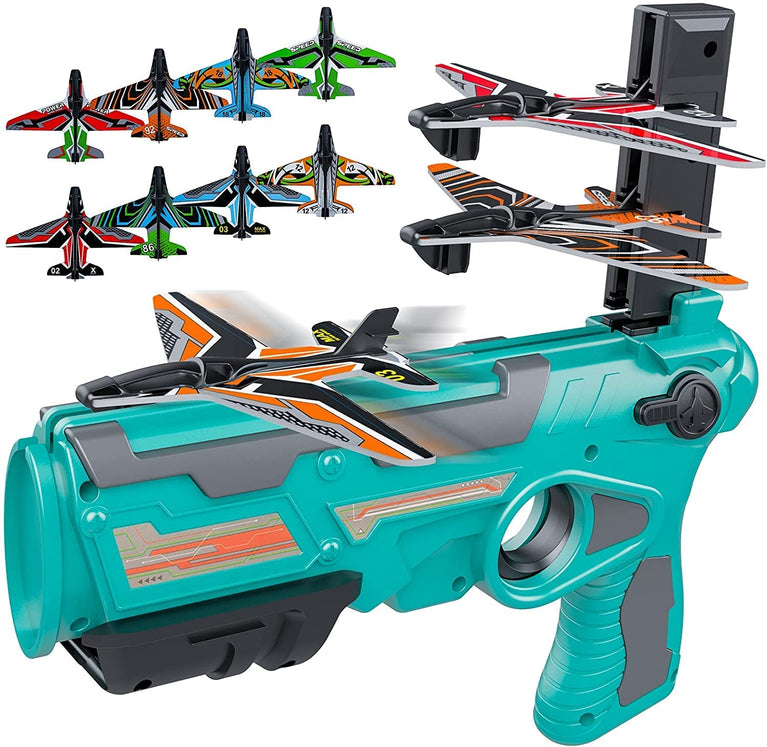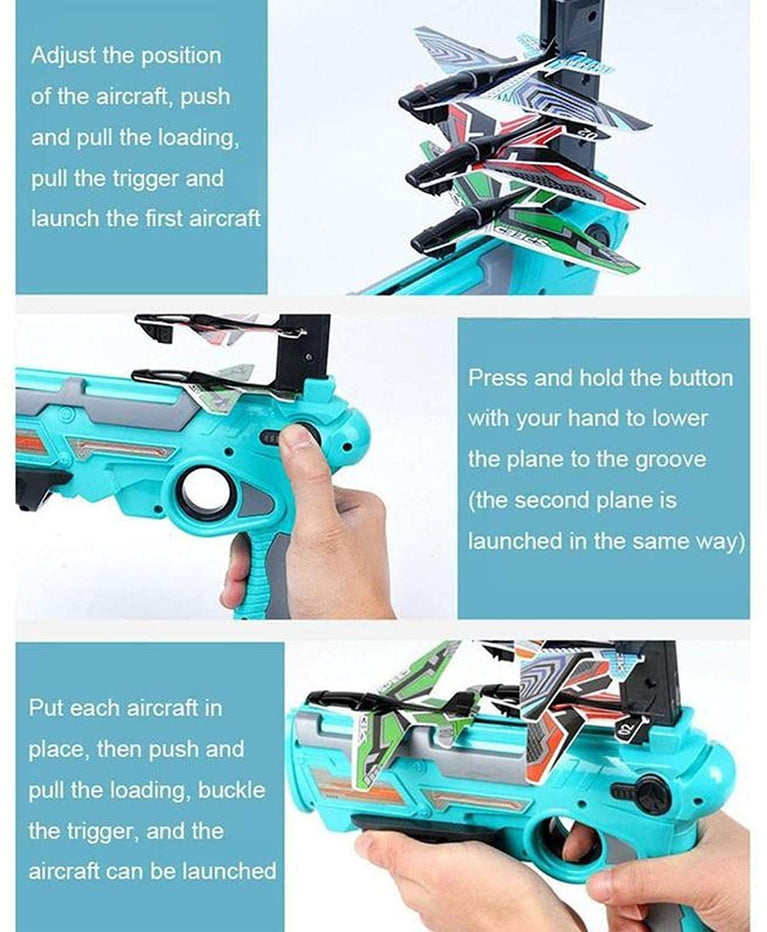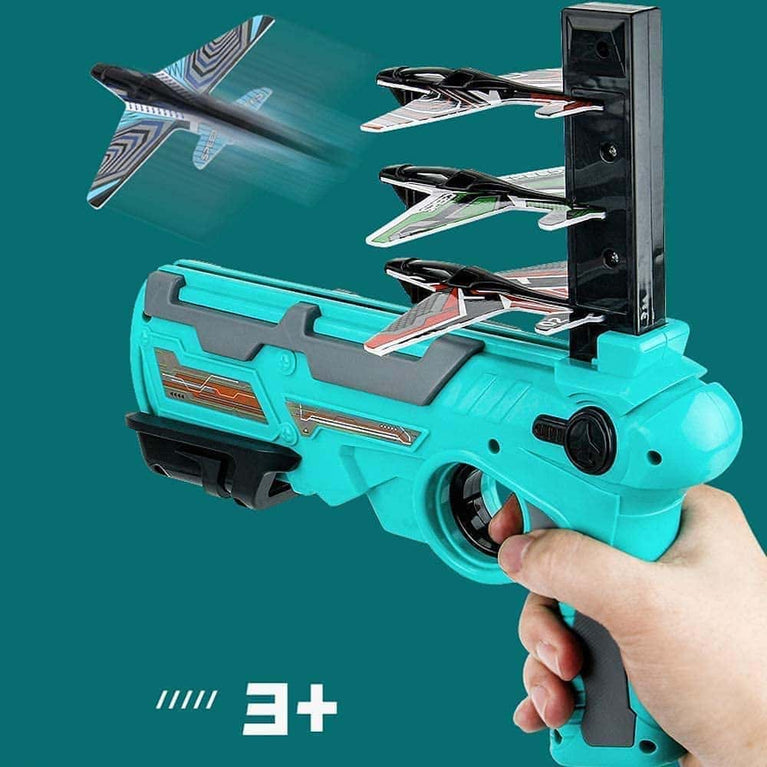 This Air Battle Gun Airplane Launcher Toy is perfect for kids who love outdoor and indoor games! It comes with 4 foam airplanes, a pistol for shooting, and a glider with one-click ejection. Get ready for hours of fun and excitement with this amazing toy!
Air Battle Gun is a fun toy gun that can launch foam airplanes up to 15 feet in the air.
The set comes with 4 foam airplanes that can be launched with a simple click of a button on the gun.
The gun is easy to use and safe for children aged 6 and above.
The foam airplanes are lightweight and made of soft material, making them safe to play with indoors and outdoors.
The gun and airplanes are made of high-quality materials, ensuring durability and long-lasting use.
The set is perfect for kids who love playing with toy guns and airplanes.
Air Battle Gun is a great way to encourage outdoor play and physical activity.
The set helps improve hand-eye coordination and motor skills in children.
The toy gun and airplanes are designed with bright and attractive colors, making them visually appealing to children.
The set comes in a compact and lightweight package, making it easy to carry around and store.
The foam airplanes can be easily replaced or interchanged with other designs, adding more variety to the game.
Air Battle Gun is a great gift option for kids on birthdays, holidays, or any other special occasion.
The toy gun is battery-operated and requires 2 AA batteries, which are not included in the set.
The set includes a user manual that provides instructions on how to assemble and use the toy gun.
Air Battle Gun is a fun and interactive way for kids to engage in imaginative play and enjoy hours of entertainment.