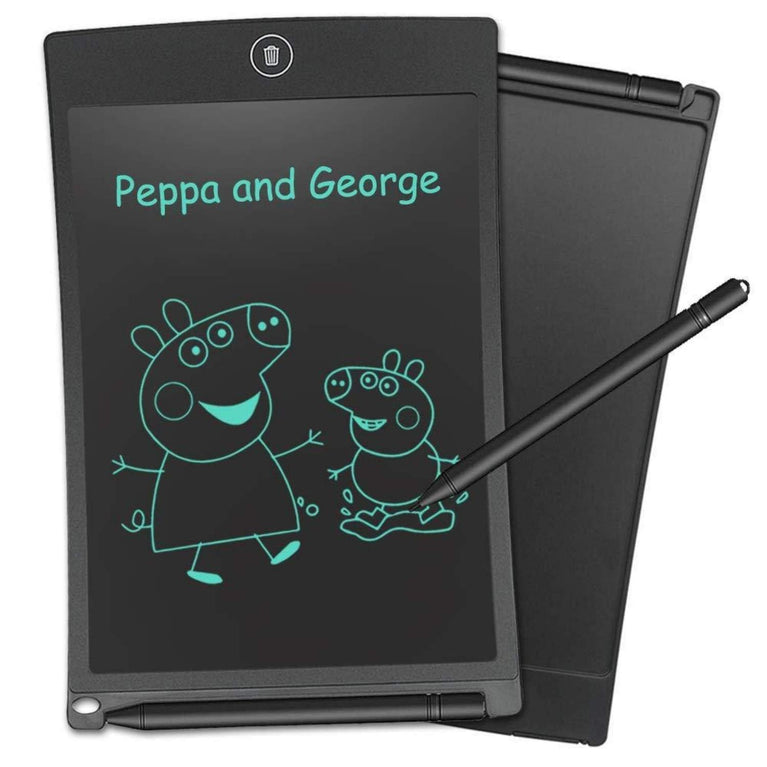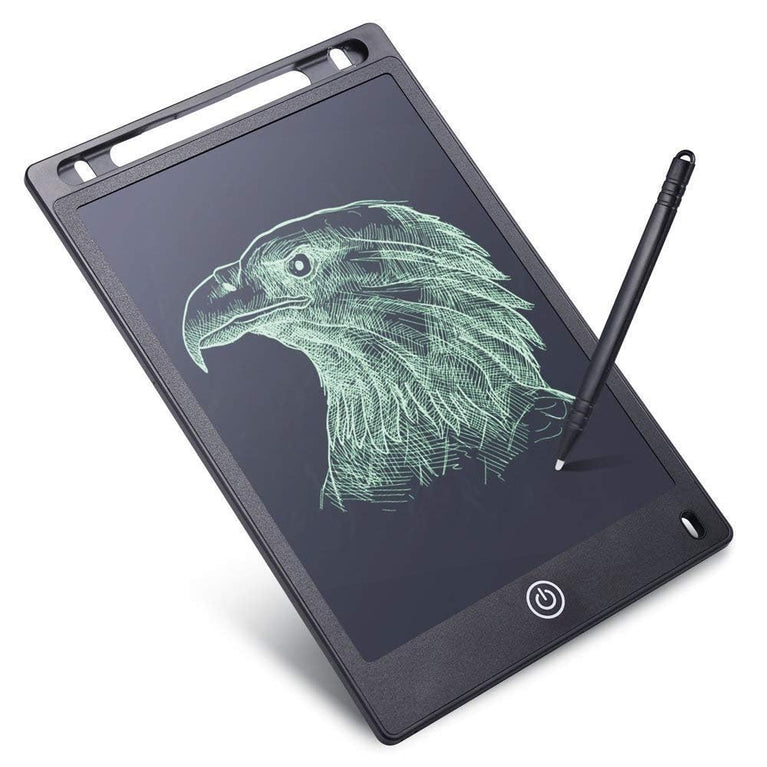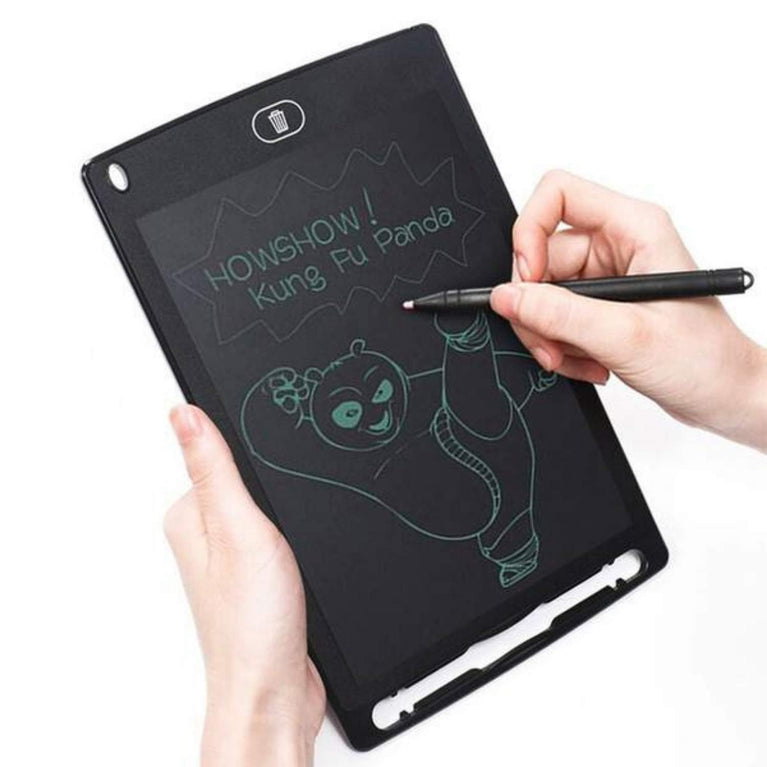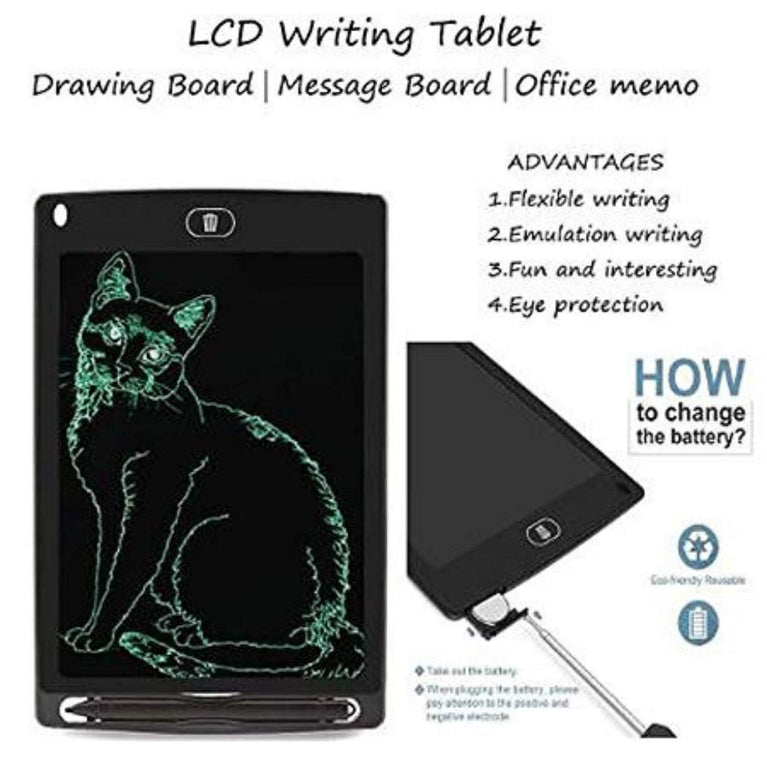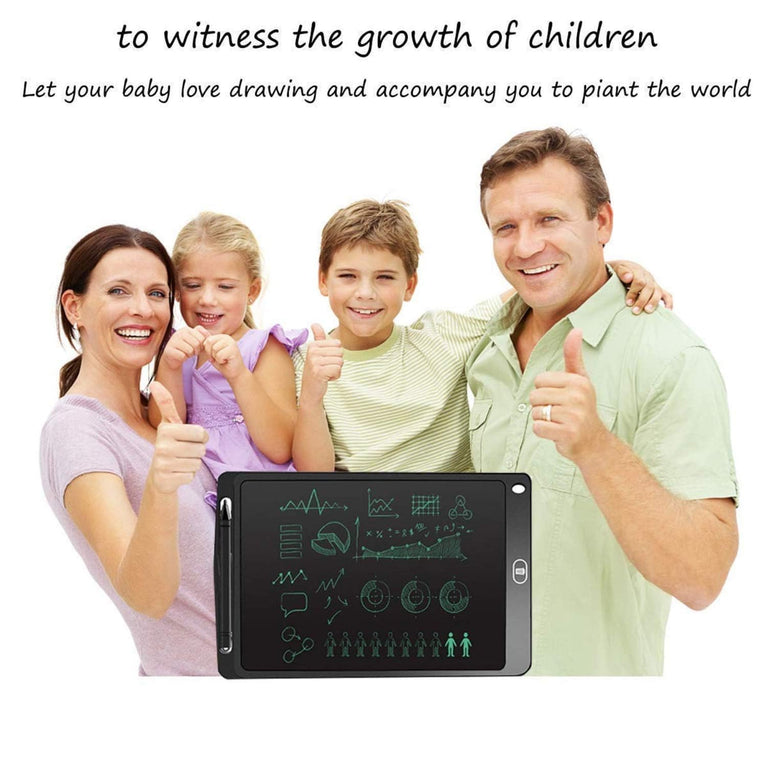 This LCD Writing Tablet is the perfect gift for kids! It's an 8.5 inch e-note pad that is perfect for drawing, writing, and doodling. It's a great way to encourage creativity and help kids learn. It's also lightweight and portable, making it easy to take anywhere. Get your kids the best birthday gift with BachcheCompany's LCD Writing Tablet!
About this item
Compact and lightweight design for easy portability
Features an 8.5-inch LCD screen with a pressure-sensitive writing surface
Writes and erases easily, making it an eco-friendly alternative to traditional paper and pencils
Comes with a stylus for precise and accurate writing
Ideal for drawing, writing, taking notes, and doodling
Suitable for kids aged 3 years and above
Helps develop creativity, imagination, and fine motor skills
Long battery life, making it perfect for use on-the-go
Provides a comfortable writing experience, similar to writing on paper
Easy to use, with a one-click button to clear the screen
Lightweight and durable construction for long-lasting use
Ideal for gifting to kids who love to draw, write, or take notes
Perfect for use at home, school, or while traveling.
 From the manufacturer
LCD Writing Tablet - Best Gift For Kids

Save Trees, Go Green!
Don't let ordinary pens, pencils, markers or crayons limit your creativity. Utilizing a new liquid crystal technology that's brighter and clearer than most LCD writing tablet you can express your thoughts and ideas in a whole new way. Take pressure-sensitive technology further and draw lines of different thicknesses through different pressure levels to unlock your imagination and creativity.
Boosts Creativity
The Best Toys For Family: Drawing, painting, writing, doodling, taking notes, even as an office memo board at any time and anywhere. Also a great choice for 3 4 5 6 Kids Toddler Girls Boys as a gift for back to school, birthday, Thanksgiving, Easter, Christmas, etc. Color may vary as per Availability.
Easy to use
One-touch Erase Button & Lock Function: Slide the lock button on the back of the tablet to prevents accidental clearing, protect your creation! .: Tablet displays your notes until you erase them with the touch of a button. One-touch button erases notes instantly.
Key Features
How Smarter We Can go !
The drawing and painting pad is originated from the parents' needs to teach the kids art, stimulate their imagination, and pass their time.
Durable, washable and reusable, the drawing pad provides about 100,000+ writings or signals. You can avoid waste of paper and pencils or other paints to reduce expense and no more mess at home. It's an ideal gift for your 3 year old boy.
Kids love making their own "books" with the LCD Writing Pad Tablet they can write anything they want, draw anything they want and parents can dictate anything to their child and they can write their heart out.
You get more than a LCD writing tablet! It also can be used as a doodle board, doodle pad, kid's drawing pad, writing board, toddler drawing board, drawing tablet and so on while you write or draw on it.
The screen is designed to be pressure-sensitive and the stylus pen allows you to create different width lines.
The perfect handwriting practice solution for kids allowing them to develop their motor skills and teach them how to properly hold a pen.
A perfect gift for your child with lots of benefits.