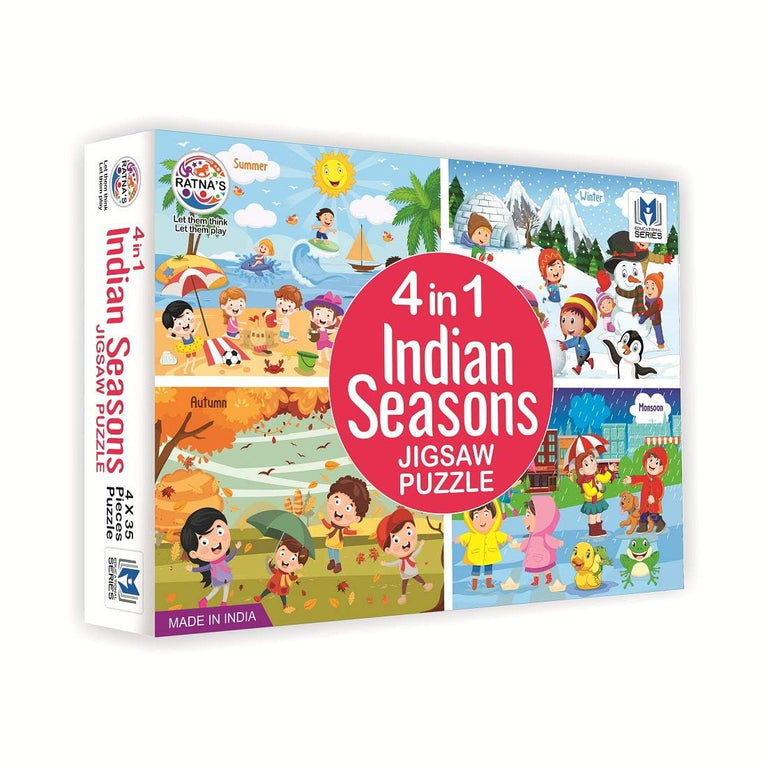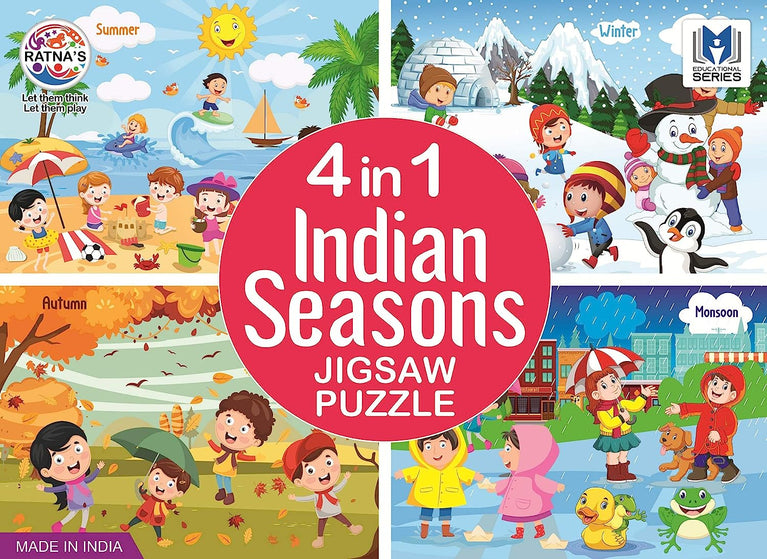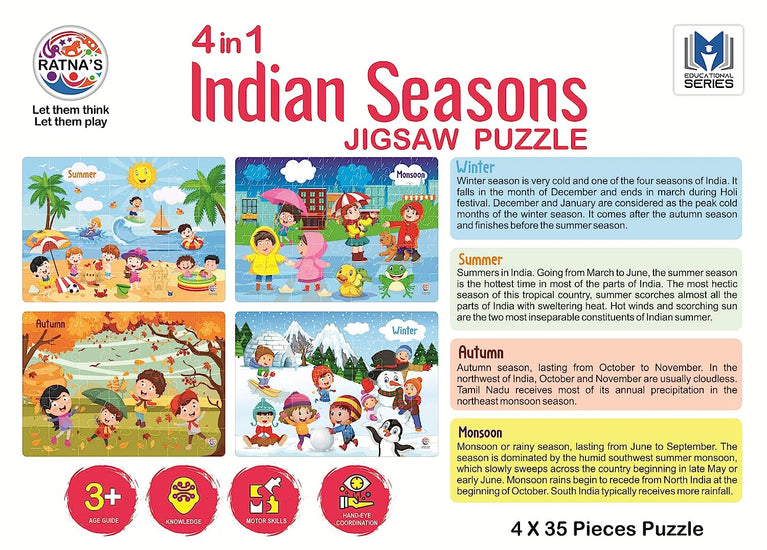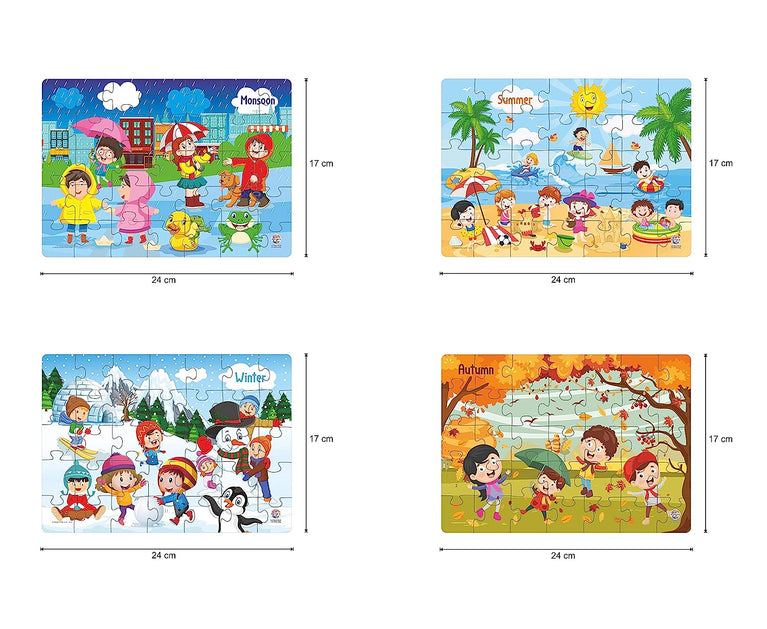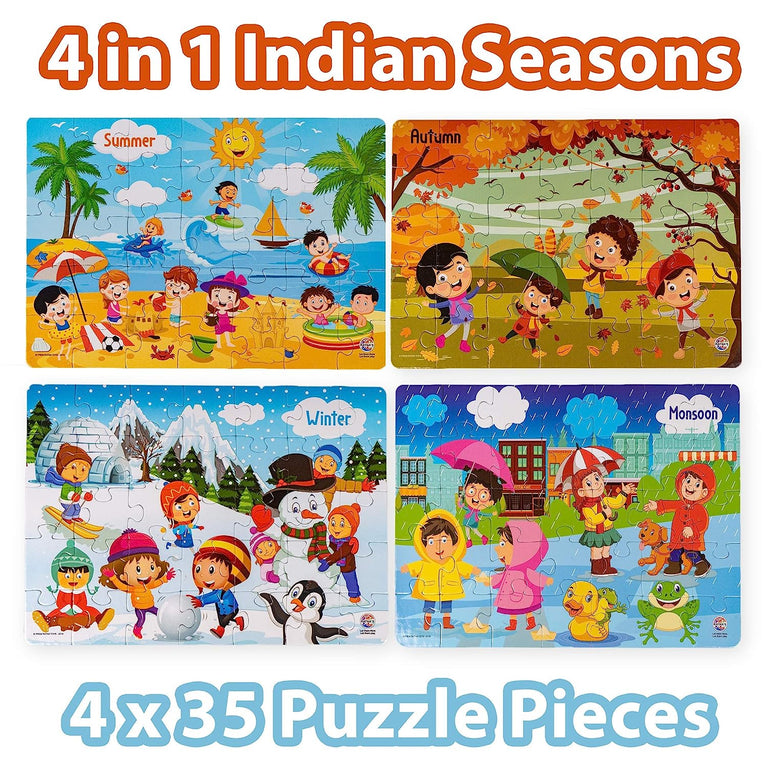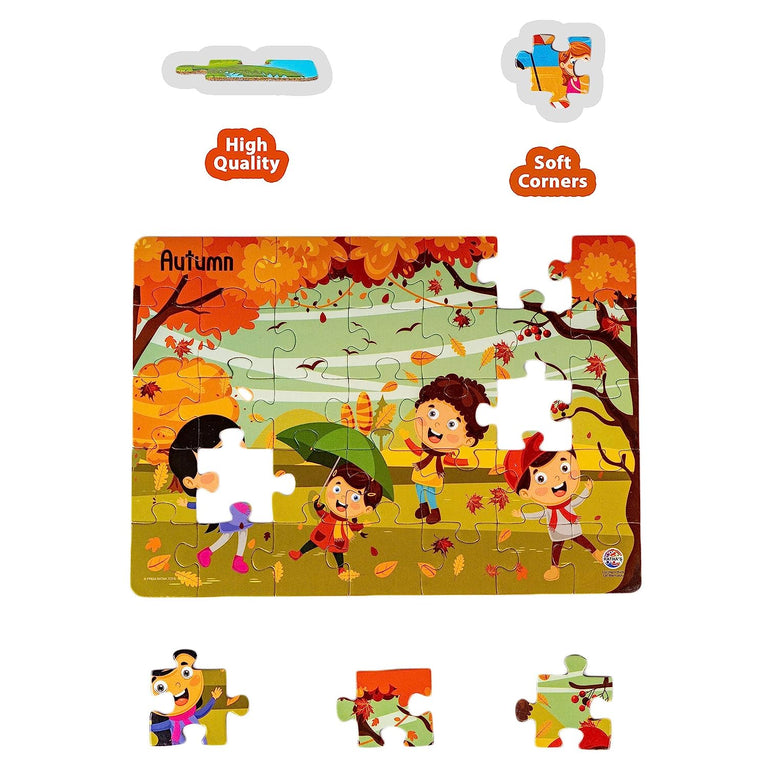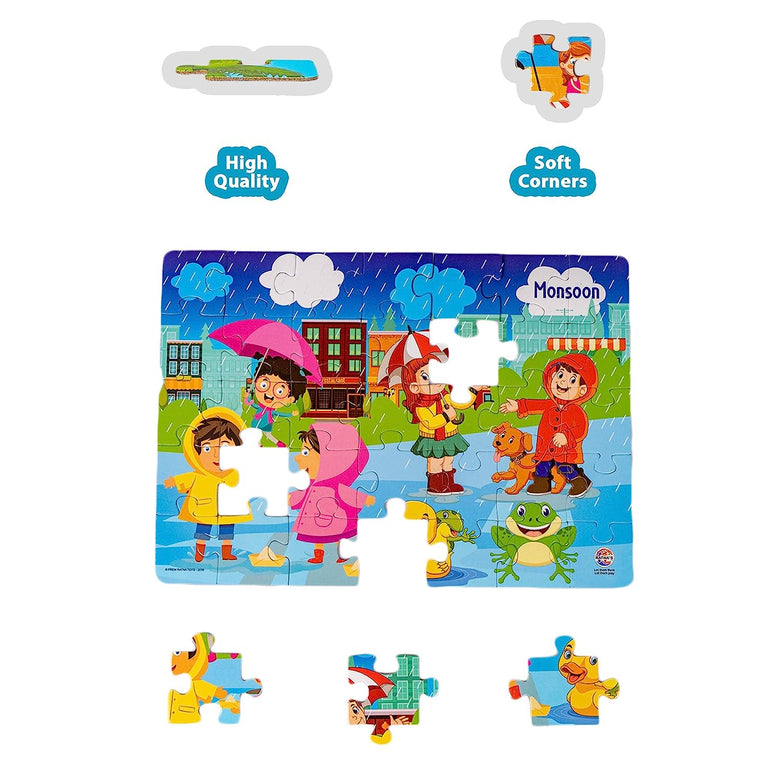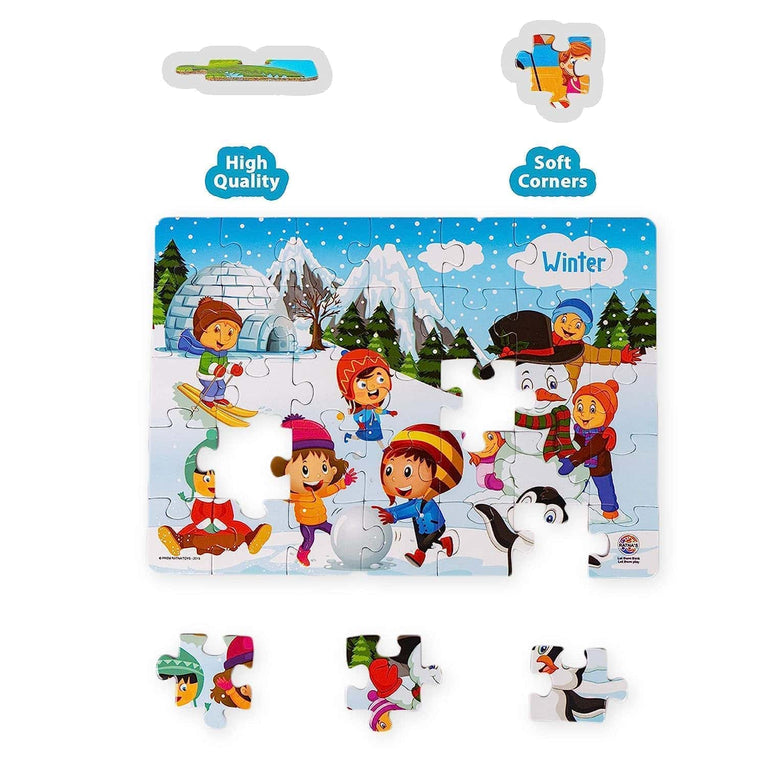 This Ratnas 4-in-1 Indian Seasons Jigsaw Puzzle for Kids is perfect for your little ones! It includes 4 jigsaw puzzles with 35 pieces each, featuring beautiful illustrations of the four seasons in India. It helps to develop problem-solving skills, hand-eye coordination, and visual perception. Get this fun and educational puzzle today!
About this item
Includes 4 Indian seasons jigsaw puzzles, each with 35 pieces
Suitable for kids aged 5 years and above
Helps develop problem-solving skills, cognitive abilities, and hand-eye coordination
Features vibrant and colorful illustrations that engage children's attention
Made of high-quality and non-toxic materials
Sturdy and durable construction for long-lasting play
Encourages active play and physical exercise
Enhances creativity and imagination
Can be used as a fun and educational activity for the whole family
Ideal for indoor and outdoor playtime
Provides hours of entertainment and learning for children
Enhances spatial awareness and perception skills
Ideal for gifting to kids who love puzzles and problem-solving games.
Improve Visual-Spatial Reasoning
Jigsaw puzzles are great toys for a child as it helps with development, and its bright colours and interesting shapes help entice kids to put one together.
Combat Cognitive Decline
Research shows that puzzles are an important tool in developing a child's concentration. It opens doors for better understanding of skills and subjects later on in life.
Reduce Risk of Developing
4 in 1 Indian Seasons Jigsaw Puzzle for Kids. 4 Jigsaw Puzzles 35 Pieces Each. There are also mental health benefits to puzzling.
Size : 24cm x 17cm