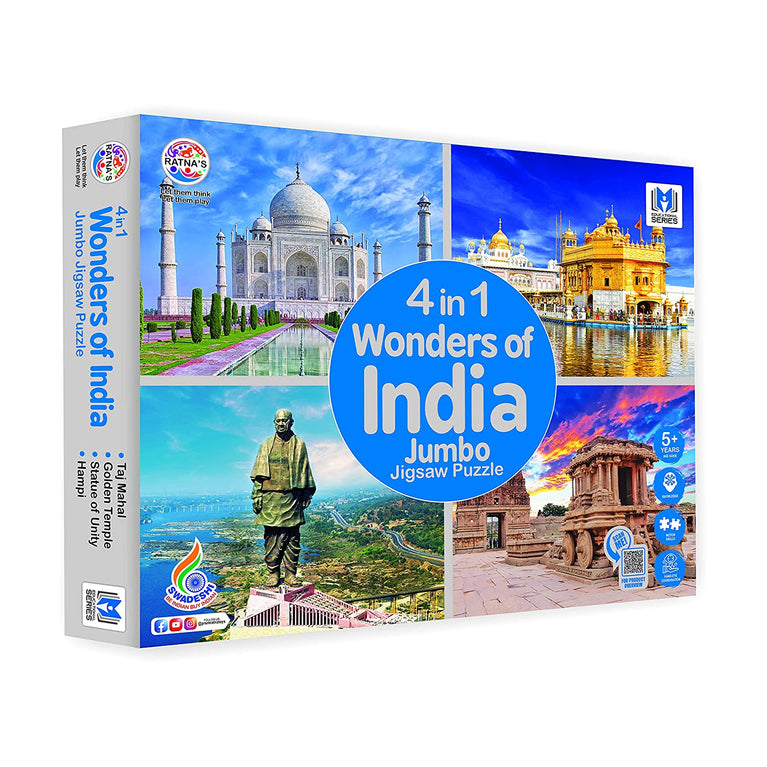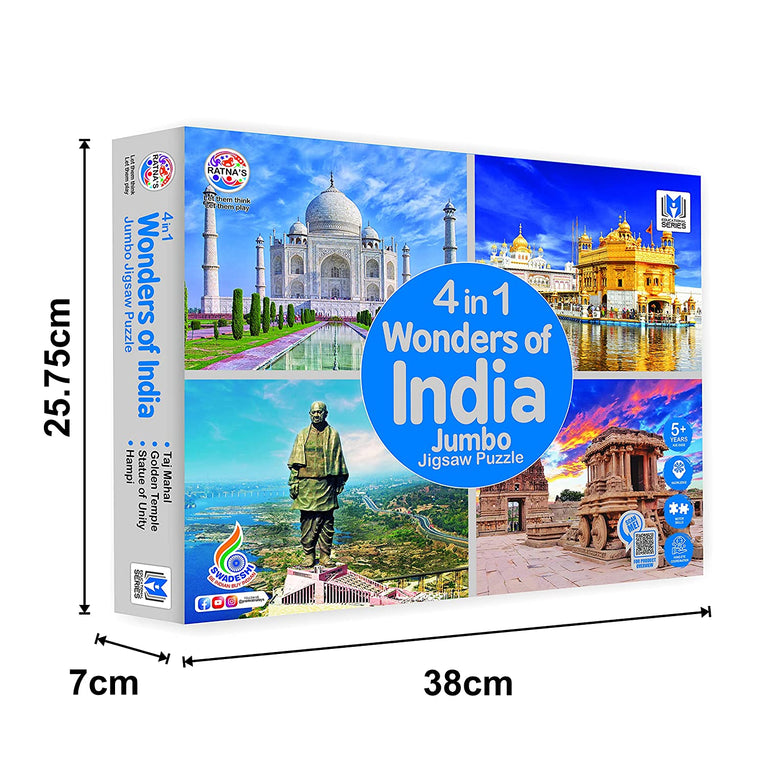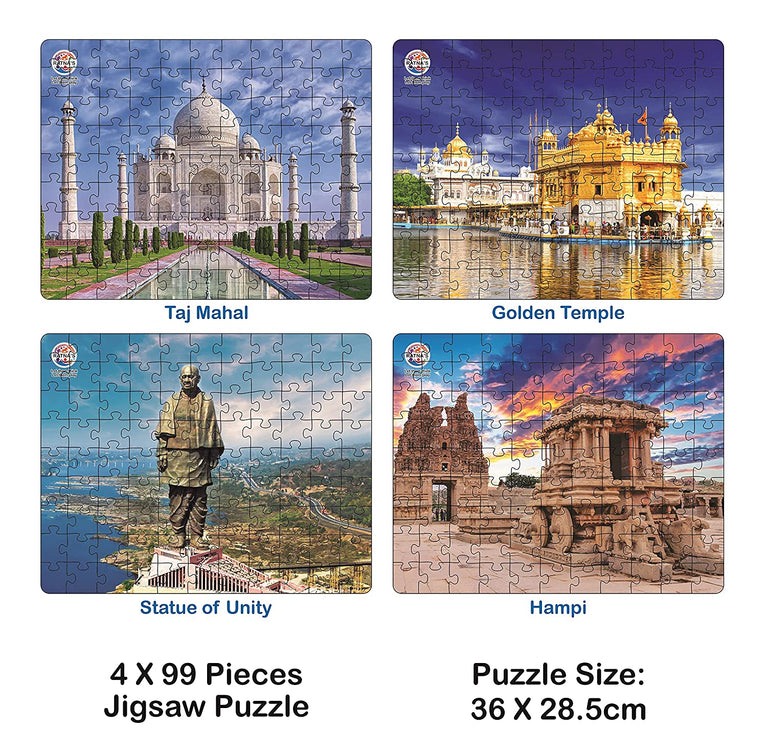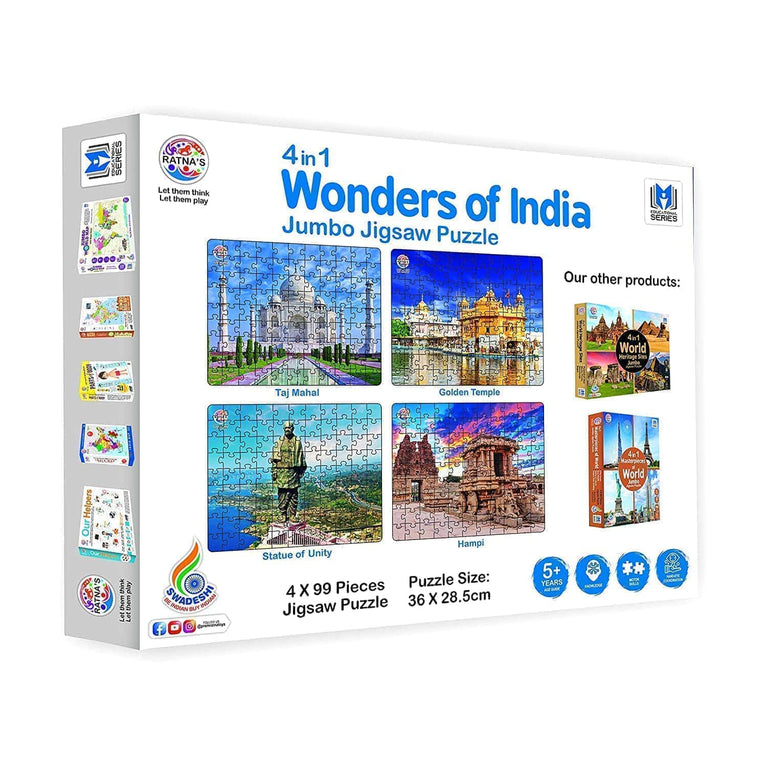 This Ratnas 4-in-1 Wonders of India Jigsaw Puzzle is a great educational toy for kids 5 years and above. It comes with 4 puzzles of 99 pieces each, with a size of 36 x 28.5 cm for each puzzle. It is a great way to teach kids about India's culture and heritage. Buy now and let your kids explore the wonders of India!
About This Item
Educational toy for kids aged 5 years and up
Includes 4 different jigsaw puzzles, each with 99 pieces
Features stunning illustrations of famous landmarks and attractions from different regions of India
Puzzle size is 36 x 28.5 cm for each puzzle
Large puzzle pieces are easy for kids to handle and manipulate
Helps develop problem-solving and spatial reasoning skills
Encourages patience, persistence, and focus
Enhances hand-eye coordination and fine motor skills
Provides an opportunity for parent-child interaction and collaboration
Made from high-quality, non-toxic materials
Durable and long-lasting, perfect for repeated use
Compact and easy to store, takes up minimal space
A fun and engaging way for kids to learn about Indian culture and geography
Can be used in classrooms or homeschooling environments
Makes a great gift for birthdays, holidays, or other special occasions.