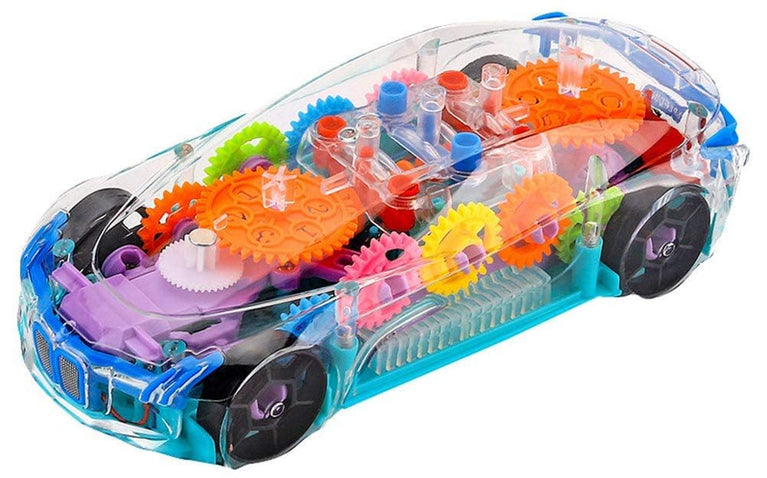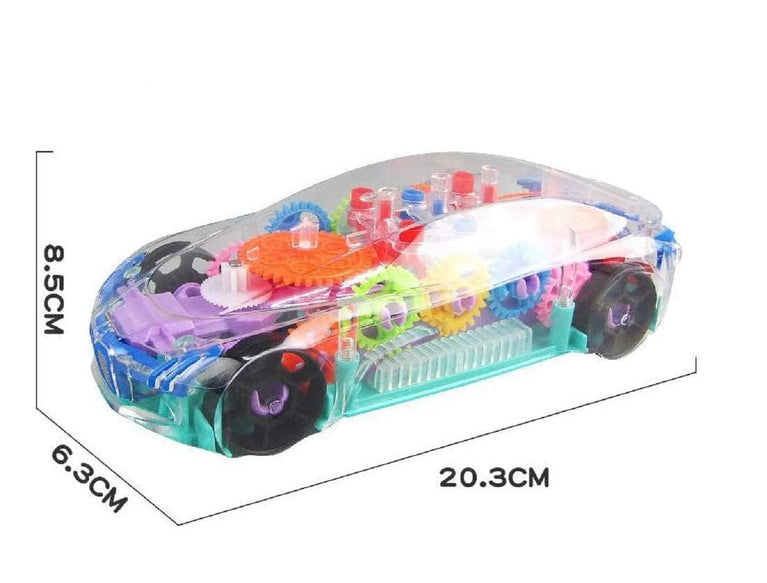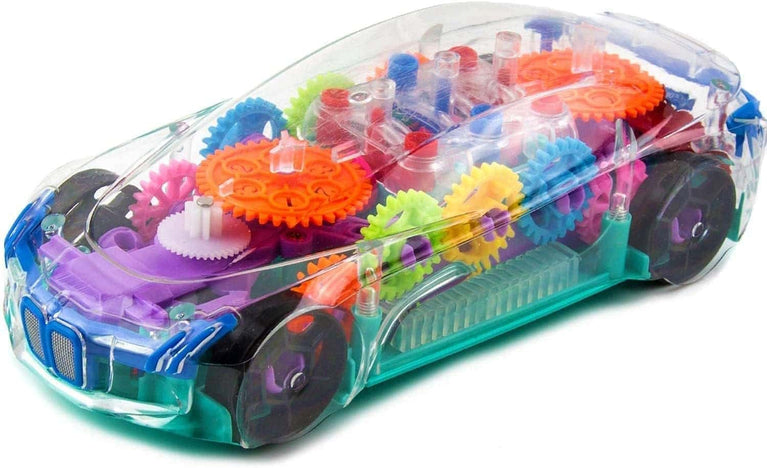 This 3D car with 360-degree rotation gear simulation mechanical car sound light toys is perfect for kids, boys, and girls. It comes in multiple colors and designs and is sure to bring hours of fun and entertainment. It is made of high-quality materials and is safe and durable. Get this amazing toy now and let your kids explore the world of imagination and creativity.
About this item
3D car with realistic design and multi-color, multi-design options
Features 360-degree rotation gear and simulation mechanical sound and light effects
Suitable for both boys and girls, providing hours of entertainment
Helps develop hand-eye coordination, fine motor skills, and cognitive abilities
Promotes imaginative and creative play
Made of high-quality and non-toxic materials
Sturdy and durable construction for long-lasting play
Encourages active play and physical exercise
Ideal for indoor and outdoor playtime
Can be used as a collectible or display item
Classic and timeless design that never goes out of style
Enhances problem-solving skills and cognitive abilities
Ideal for gifting to kids who love cars and automobiles. 
Functions

Flashing Lights, music, Forward-Backward, Stop. Concept racing Car with Transparent design, and 360 Degree Rotation.

Unique Design
Transparent design, one can see the gear inside, helps the kids to know mechanical concept. Gear Driving Effect- Increases children's observation ability.

Bump & Go Toy Car
A Bump and Go toy is a mechanism which is often autonomous, where toy changes direction when bumped into an obstacle.

Increase children's cognitive ability
This Car is built with high speed wheels and beautiful flashing LED lights. Required 3 AA batteries (not included).

RUNS FLAWLESSLY ON ANY SURFACE
Smooth flexible wheels can reduce the friction between the Tire and floor despite the number of walls, furniture, and other hard things it can freely run around the house and Educational toy for kids

Lightening Toy
One area that parents often struggle with is helping kids play independently. This is crucial for self-esteem and intrinsic motivation. Having the opportunity to drive a vehicle is often enough to get kids to play on their own