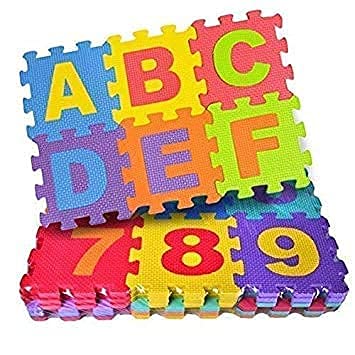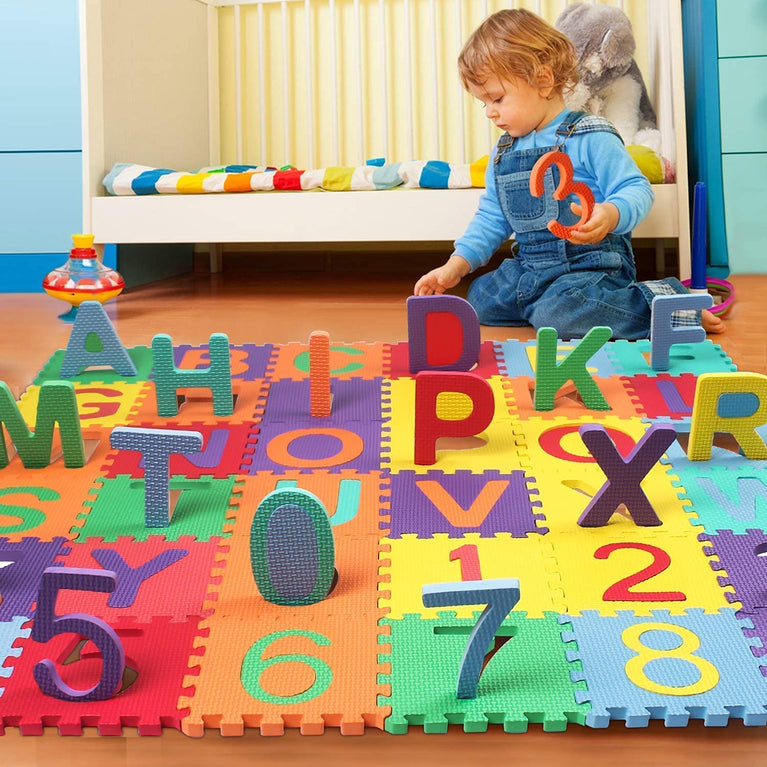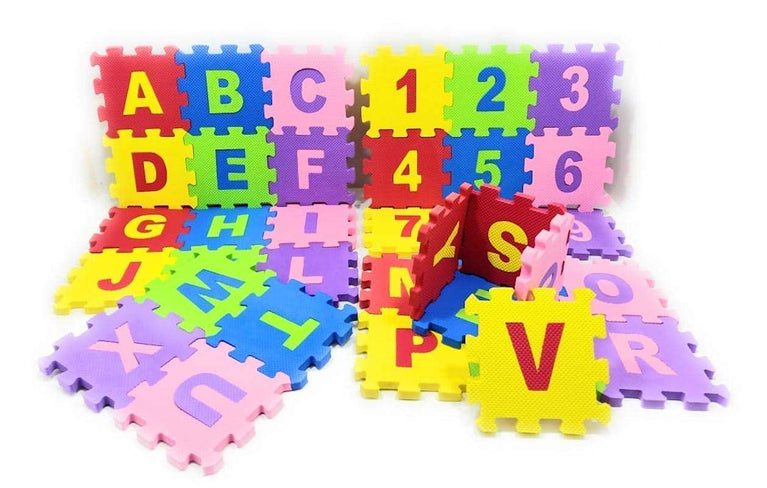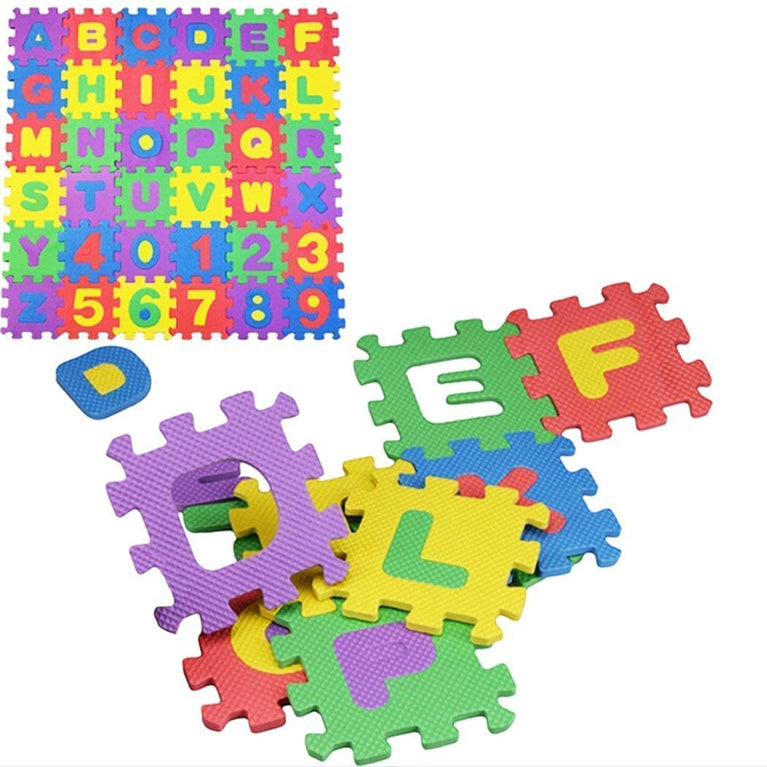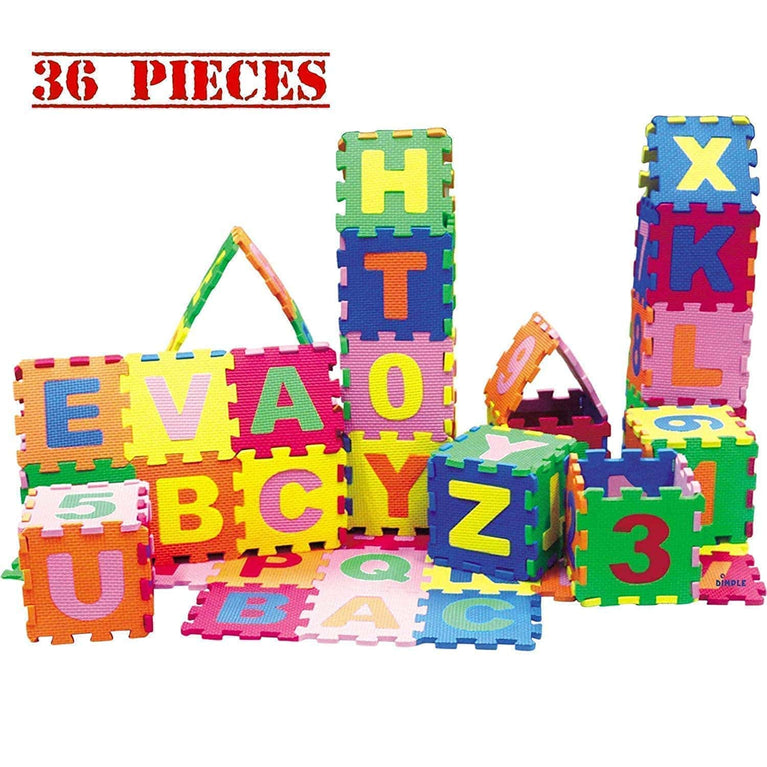 This Puzzle Foam Mat for Kids is an interlocking learning educational floor mat for baby and kids. It includes 36 pieces of alphabet and numbers to help kids learn while playing. It is made of soft foam material and is safe for kids. Perfect for playrooms, classrooms, and nurseries. Get this educational mat for your kids today!
About This Item
The Puzzle Foam Mat is a versatile and educational floor mat for children aged 3 years and above.
The mat is made of soft, non-toxic EVA foam material that is safe for children to play on.
It comes with 36 interlocking pieces that can be assembled together to form a large mat.
Each piece has a puzzle-like edge that makes it easy to join with the others.
The mat features colorful letters and numbers that help children learn while playing.
It measures 12x12 inches per piece, covering a total area of 3.3x3.3 feet when assembled.
The mat is lightweight and portable, making it easy to store and transport.
It provides a cushioned surface that protects children from hard floors and reduces the risk of injury during play.
The mat is easy to clean with a damp cloth and mild soap, ensuring hygienic playtime for children.
It promotes hand-eye coordination, spatial awareness, and cognitive development in children.
It can be used in a variety of settings such as playrooms, bedrooms, and classrooms.
The mat is suitable for indoor and outdoor use, making it perfect for picnics and camping trips.
The interlocking pieces can be arranged in different shapes and sizes to create a custom play area.
The Puzzle Foam Mat is a great gift idea for parents, grandparents, and caregivers of young children.
It offers hours of fun and learning for children, helping them develop important skills that will benefit them for life.